Choose from favourite categories
Our story - we are a family business
Hana and Milan Plevas founded a family business in the town of Potštejn in the picturesque foothills of the Eagle Mountains (Orlické hory). Together they turned their original hobby into a family business. Joint business started right after the revolution. Milan had kept bees as a hobby for many years. Even then, they used propolis ointment and propolis tincture for their family and knew that bee products have miraculous effects. In addition, the customers who came to buy honey often asked about these products because they were in short supply everywhere. From this point on, our business plan began to take a shape.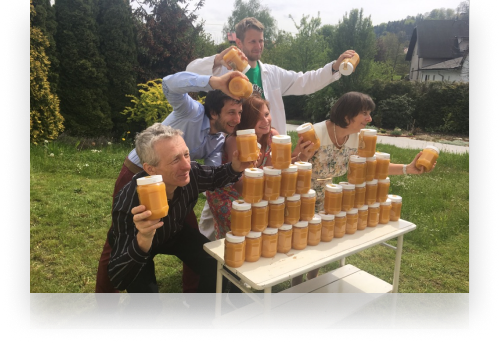 We guarantee the quality and origin of our products.
We run business in harmony with nature.
We have been a family business for over 30 years.
We ourselves have been beekeeping for more than 50 years.
The widest range of products with bee products.