50 Women Tested the Elixir of Youth. How Did It Succeed?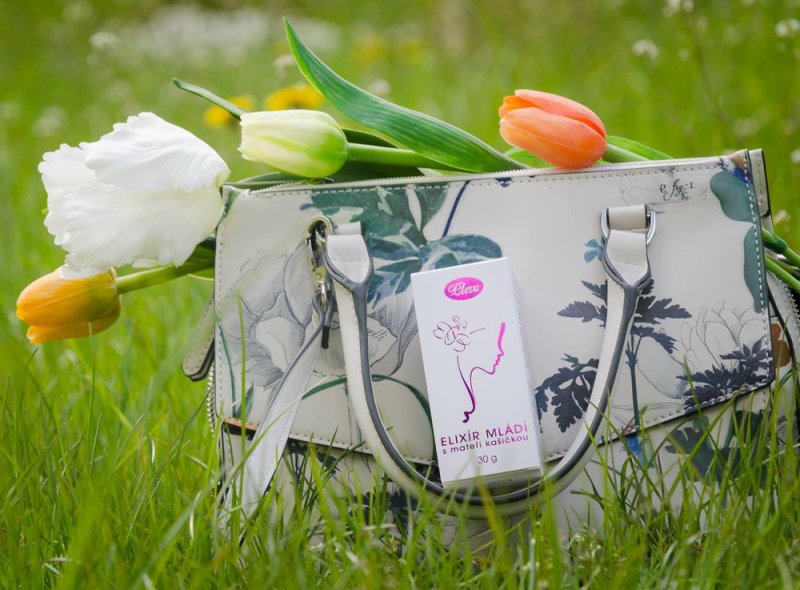 "Softening, brightening, and overall tightening of the skin." Even this way women comment on the testing of the Elixir of Youth, our new product this year, which helps to achieve smooth and firm skin even at a higher age. The Elixir of Youth was tested by 50 female volunteers between the ages of 20 and 65. And we would like to share the results of the testing with you.
Elixir of Youth for Women Suffering from Collagen Loss
VDo you know why men still look so good in their thirties and forties? They have more collagen in their skin. In women, the loss of collagen starts to occur around the age of 25, while in men around the age of 40. And it makes a difference. Therefore, we need to take care of our skin and supply it with collagen through quality cosmetics. To this fact as well, we adapted the composition of the Elixir of youth with royal jelly, which is intended primarily for women 45+, whose collagen is already visibly decreasing and, hand in hand with this, deeper wrinkles are increasing.
Thanks to Royal Jelly and the ingredients d'Orientine S, Vegetal Ceramides BGS, and Pentavitin, your skin will regain its lost firmness and be carefully hydrated. EPS White algae extract will reduce the formation of pigment spots. This way your skin gets everything it needs.
And what is the opinion of 50 women who tested the cream?
High hydration and smooth skin
96% of women reported they felt their skin softened and hydrated. None of the women reported they did not feel hydration, and 4% of the women had not noticed any changes yet.
The Elixir of Youth achieved positive results even as regards the smoothing of the skin. As many as 64% of women report that after the regular use of Elixir of Youth, they feel a significant tightening of the skin, 32% of respondents are not sure and 4% of respondents did not feel like their skin was tightened. In short, every skin is a little different and some need more time.
"Once I accidentally applied it around my eyes instead of an eye cream – and it is very well tolerated, tightening the skin around the eyes a bit too."
Jana
"I have experienced the overall tightening of the skin and now I'm waiting for other effects."
Eva

Reduction of pigment spots and smoothing of wrinkles
As beautiful skin begins with its perfect structure and unified colour, we focused on these two frequent problems when creating the Elixir of Youth. To reduce the formation of pigment spots, the Elixir of Youth contains SP White algae extract, and to smooth deeper wrinkles, three important ingredients: royal jelly, d'Orientine S and Pentavitin, which relieves dehydration of the skin.
"I felt an overall softening and brightening of the skin."
Iva
And how does it all work together? We asked the women who had tested it. A total of 23.4% of women confirmed that minor changes were visible. 6.3% of women report that changes are visible. The largest part of women, specifically 42.6%, needs more time for the changes to take effect, and in short, they were not yet sure of their assessment. 27.7% of women did not notice any changes.
The elixir of youth should help smooth out wrinkles thanks to its composition. And how do women think it is doing? 52.1% of women noticed minor changes, which we consider a great success. 8.3% of women reported that changes were visible. 33.3% of women need more time to evaluate the results. 6.3% of women did not notice any change in the reduction and smoothing of wrinkles.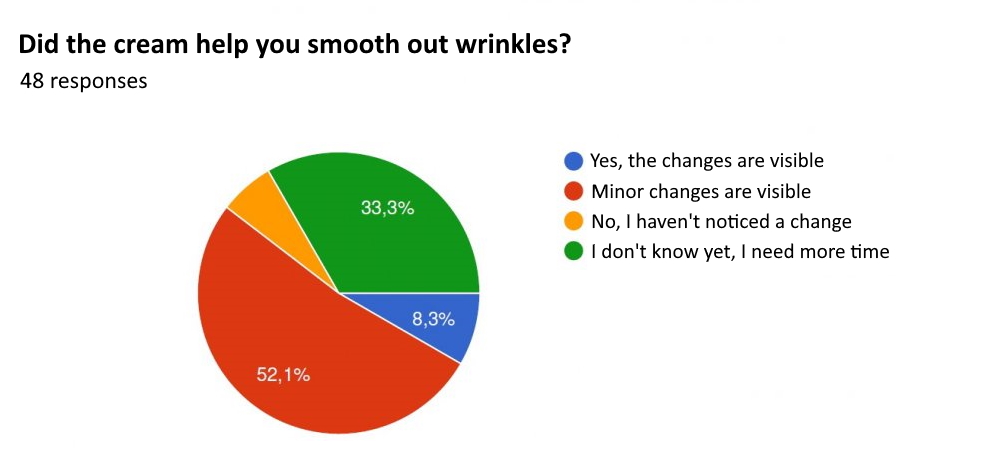 Absorption of the cream
None of us (unfortunately) can afford to spend an hour in the bathroom in the morning. We often have to settle for half an hour, twenty or ten minutes. Therefore, it is important that cosmetic products are absorbed very quickly. We therefore asked our 50 respondents about the absorption of the Elixir of Youth. 88% of them said that the Elixir of Youth was absorbed instantly. 12% of women said it took a while to absorb, and no women said it took a long time.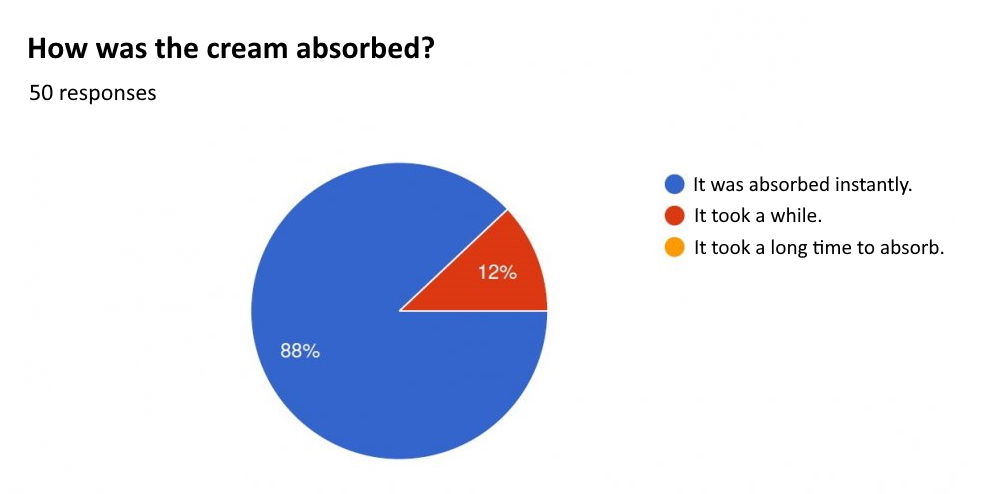 Bottom line: So, what do you think?
We also asked about the overall impression of the product. And the answers enthused and surprised us. 70% of women are excited about Elixir of Youth and 30% of women like it. Not even one stated that she was not satisfied with the Elixir of Youth. We can only thank you for such an assessment.
"Very pleasant feeling about the product. I am very satisfied!"
Iveta
"I like the composition of the product very much. Also, your Shea Butter Balm with Propolis suits me fine. Thank you for them!"
Petra
"Very fine consistency of the cream, I like the cream dispenser, the skin gets immediately smoothed. I am satisfied indeed. And the price is reasonable."
Eliška
"I've only tried the cream a few times so far, I've been using Shea Butter Balm with Propolis for more than two months at night and I'm very, very satisfied with it. And in the morning for more than two months Nourishing Cream with Royal Jelly 4 in 1, which is great. I now alternate Elixir of Youth with Nourishing Cream in the morning. All the three creams are amazing, so I'm having a hard time deciding. I work in an air-conditioned building, and I have never had dried skin in the evening, the creams keep it nicely hydrated throughout the day."
Radka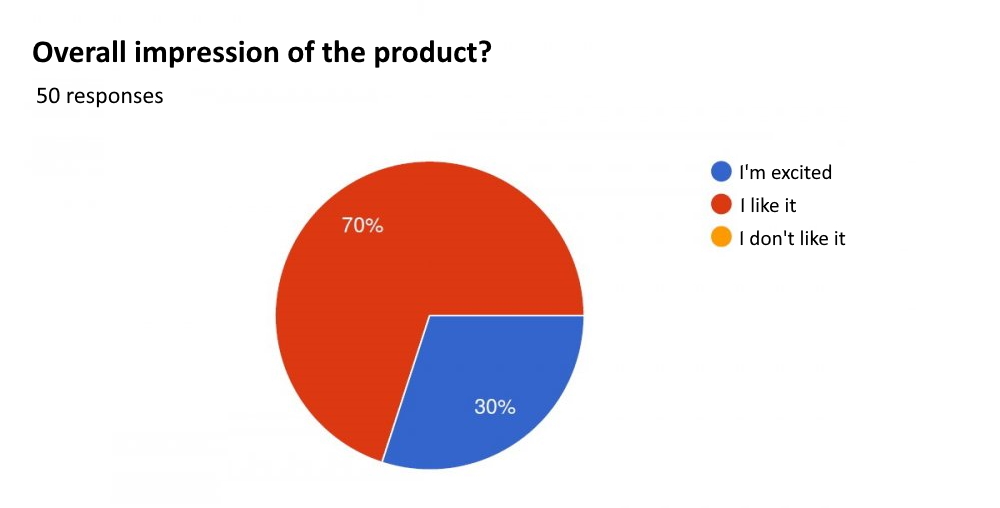 Elixir of Youth was evaluated by women of different ages and professions
Elixir of Youth was tested by a truly diverse group of women aged between 20 and 65. 87.8% of them work indoors, while 12.2% outdoors. Most of them have combination skin, 26% normal skin and 20% dry skin. 72% of women who evaluated the Elixir of Youth used the cream every day and 26% two to three times a week. You can look at the specific age composition of women below. At the same time, its target group, i.e., women 45+, predominates in the graph.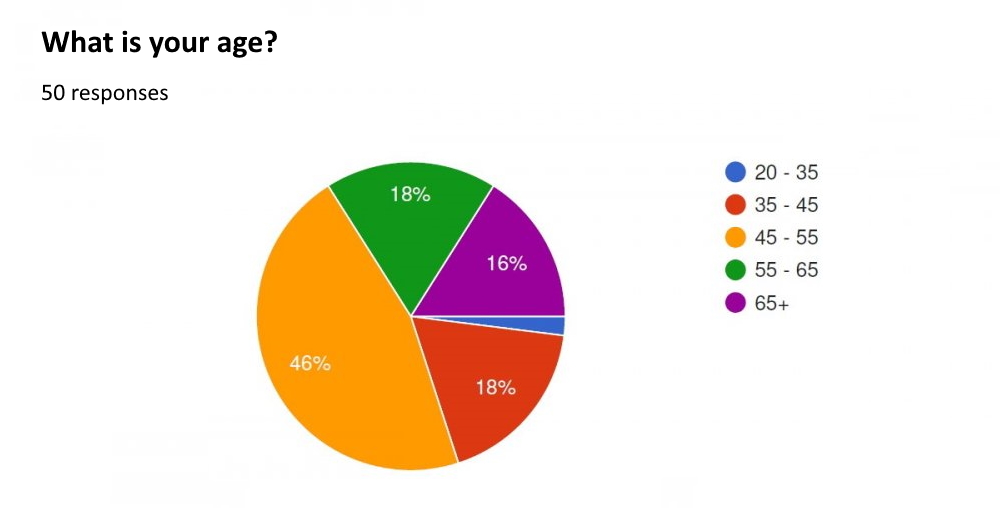 Are you convinced by the test results and the opinions of 50 women about the Elixir of Youth? Try it too! You can order it directly here or ask about it in health food and natural cosmetics stores.