How to Care for Fine Hair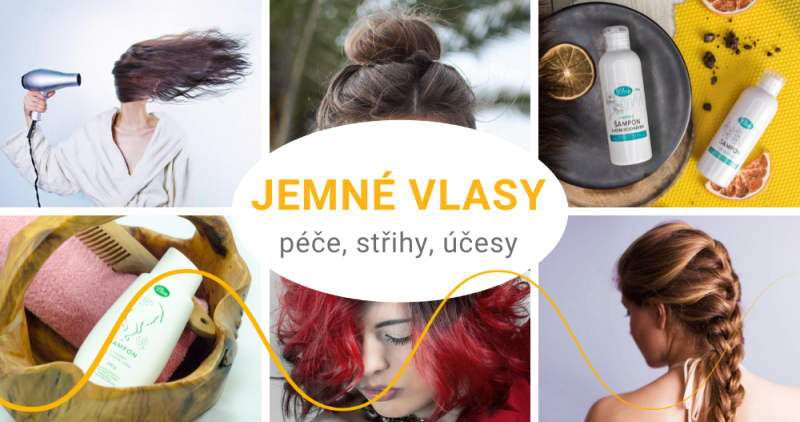 Every little princess dreams of long and thick hair, but only few of us were endowed with such hair. Many women, on the other hand, are troubled by fine and thin hair, for which they have a hard time finding the right cut and the right products for styling. And what haircuts for fine hair should you choose? Fine hair looks good shoulder-length, with lighter colours or highlights. You can accentuate the cut with a decent side fringe or side-swept bangs. Save on haircare preparations too - for quality shampoos and conditioners, a small dose is enough.
Fine hair usually does what it wants
If your mother and grandmother had fine and weak hair, you probably have this problem too, as it is mainly a matter of genetics. Fine hair tends to be relatively weak and thin, so it can look lank, electrifies quite often, appears limp and hairstyles for thin fine hair don't last very long in perfect condition. It simply does what it wants.
Although you can support fine hair with dietary supplements containing zinc, silicon, or gelatine, a good cut, proper care, and a few simple styling principles will help much more.
Short haircuts are ideal for fine hair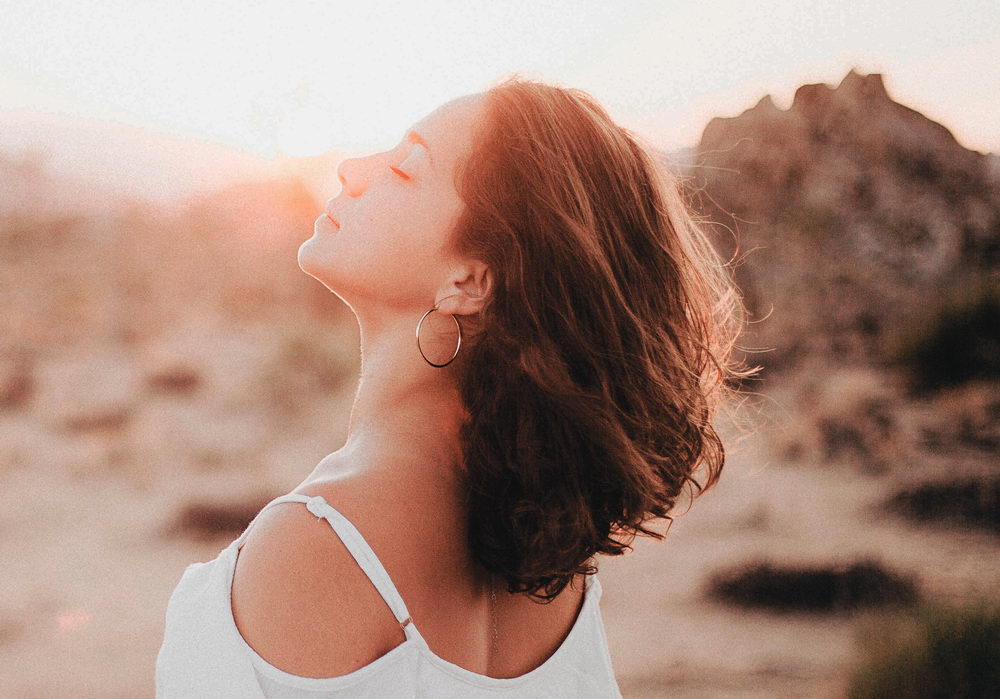 In general, the best haircuts for fine hair start with shortening it. Because the more often fine hair sees the scissors, the healthier the ends will be, which will reflect on its overall appearance. You should see your hairdresser about once every four to six weeks.
However, if you do not get to the hairdresser that often for many different reasons, it is a good idea to find such cut for fine hair that will keep your hair looking beautiful and chic.
With the right cuts, you can achieve an airy and rich hairstyle even with fine hair. However, you will have to forget about long hair; shoulder length is ideal. Try a simple and immortal cut of about 15 cm, as longer fine hair cannot hold its own weight and loses volume very quickly. But this option is not the only one you can choose with fine hair. So, what are other suitable haircuts for fine hair?
Bob is a cut that suits and fits fine hair. At the same time, it can be completely short, medium-long, or even semi-long. You don't have to cut your heavily grown hair by long centimetres for a chic cut, but just have it cut into a bob. However, if you have your hair cut with a razor during creating a bob, you will give it much more life and volume. Razor cutting of fine hair is a very effective method of getting wind into it. With a finely razor cut bob, you can let the bangs fall freely down the side so that they can flow with the rest of the hair. You can also have a bob without bangs or add an original fringe - all options are acceptable for fine hair. A well-cut bob has one significant advantage: you don't have to style it in any special way, which is definitely not the case with other hairstyles for fine hair. You may certainly afford to be casual with a bob.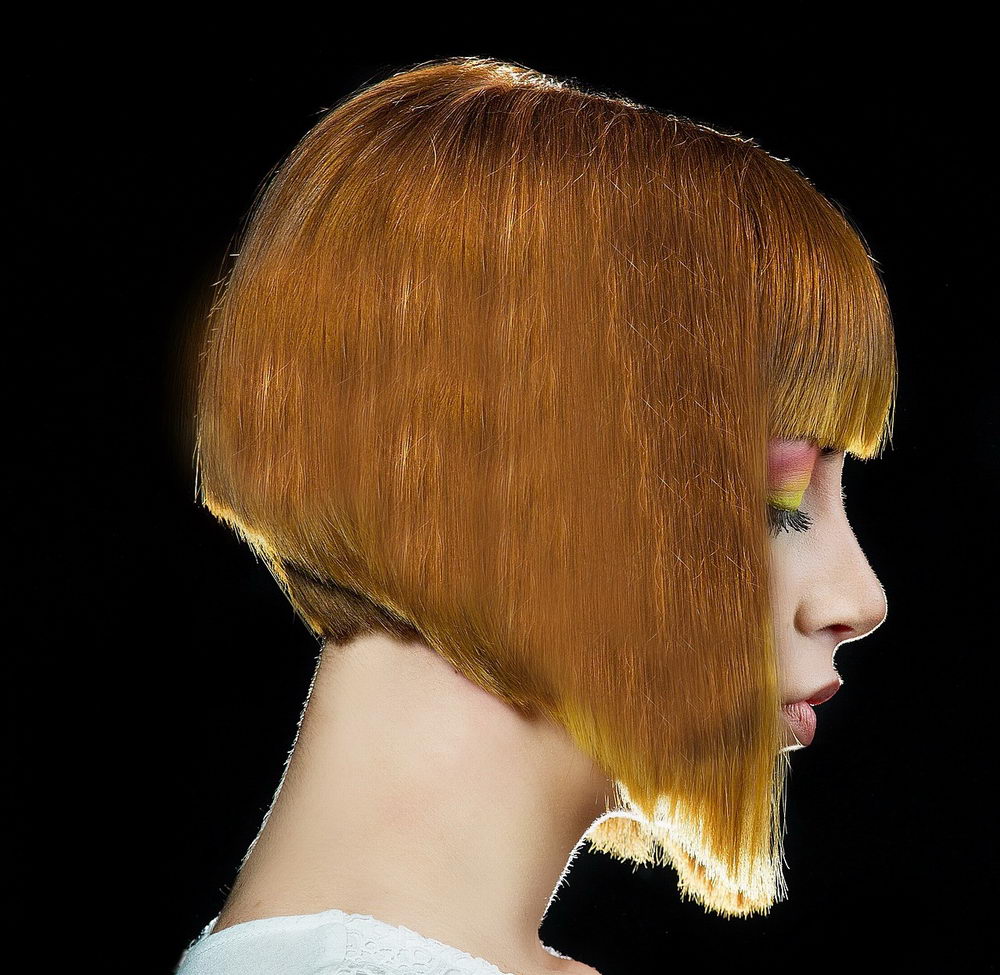 A very good variant of a bob for fine hair is the bob cut so-called into a horseshoe. Horseshoe bob looks like the front sections are longer than the back ones. In some cases, by a few centimetres, in others by a good ten centimetres - it depends on your taste and style.
Horseshoe bob is a very good choice for finer and damaged hair, as longer hair around the face gains movement and airiness. Short hair at the back of the head, on the other hand, will become lighter and look much more voluminous. The asymmetrical horseshoe bob is a great hairstyle for summer, probably because it requires minimal styling.
For an asymmetrical bob, you can also choose one of the options: for example, keep longer hair on one side and cut it to the length of the hair on the back of the head on the other side. Hairdressers like to combine asymmetrical bob with highlights, and they know why - such a combination can do wonders even with fine hair. They gain volume and pizzazz.
Layered cut for longer hair
If you don't want to cut your hair short, but you are also concerned about fine hair without volume, you can keep the traditional girlish shoulder length but opt for a chicer cut. Ask your hairdresser for a layered cut where the strands of hair fall into your face. However, the layered cut is one of the hairstyles that requires regular care of the individual layers and frequent cutting, otherwise it looks unfortunately unkempt and does not add to the beauty of fine hair. Also, if your hair is very fine and thin as well, it is better to avoid a more pronounced thinning or cutting the hair. This way, you do not achieve the desired "lightening", but you rather accentuate the small volume of hair. A layered haircut also needs to be styled daily, for example by blowing through a round brush, which gives the hair volume.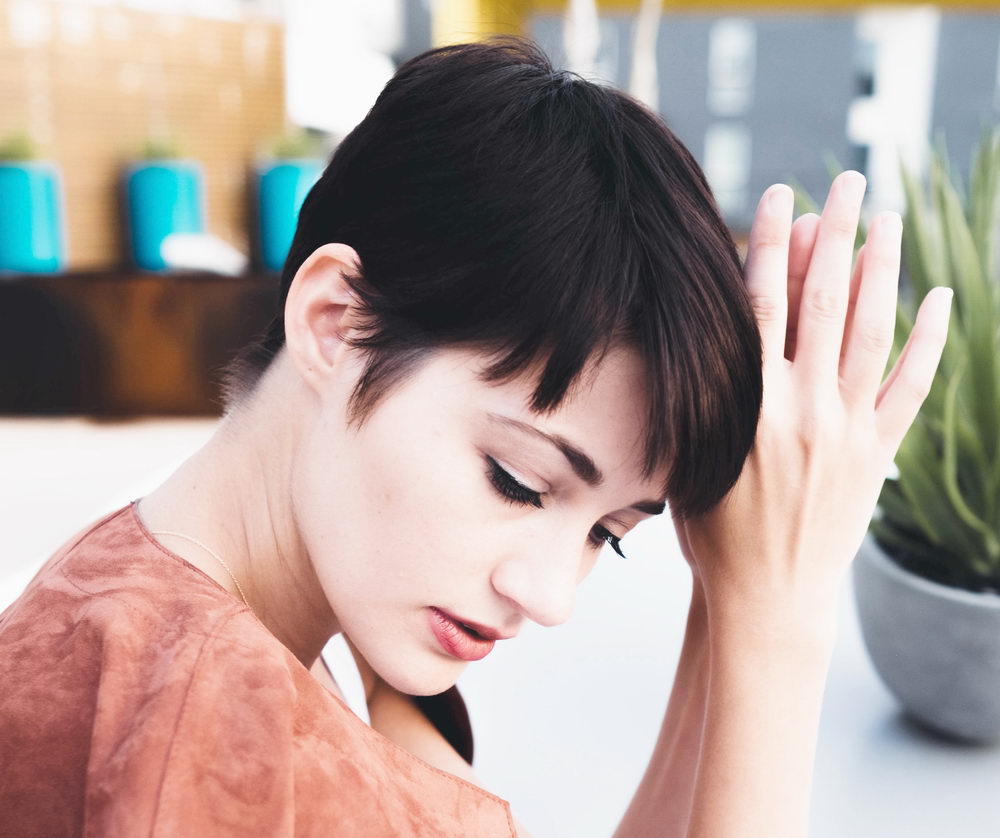 For fine hair, of course, the shortest possible hairstyles are ideal. Among the truly short ones are various variants of pixie cuts.
These cute ruffles have been tried on by many celebrities, from Emma Watson, who wore a pixie for only a short time, to Ginnifer Goodwin, whose pixie simply suited her and who has worn it in different lengths almost all the time. The short pixie cut adds life and movement to fine hair while bringing volume and vitality. It does require certain morning care, but this often means just to run your fingers through the hair with a styling product or to backcomb details a little. More challenging, however, is keeping the haircut in a good condition. Like the layered cut for longer hair, it requires regular visits to the hairdresser.
More tips for fine hair
With fine hair, you may not be able to add great volume to your hairstyle. Never mind. Make a change!
For fine hair, inventive and striking bangs and fringes are perfect. They highlight the details of the face, draw attention to the beautiful and often make you forget about the somewhat smaller volume of the hair. At the same time, fine hair needs a blunt cut, as it makes it look thicker.
What suit fine hair as well, are extravagant cuts. Optical volume will be given, for example, by a shaved part of the head or a shaved area around one ear, with hair above it falling loosely over it. Yes, these are not cuts for every age and for every woman.
Experiment with colours and their tinting. You can try out various highlights or tinges with your hair. Thanks to the play of lighter and darker strands, the colour can give even fine hair the impression of more volume.
However, you don't have to highlight the entire length of your hair - a skilled hairdresser can help you lighten or dye certain areas to boost hair volume. In general, hair gets lighter more often when highlighting, because dark colours do not suit fine hair and the volume of hair underneath is reduced. But here it depends on the shape of your face and your colour type.
Blow-dry your hair in a forward bend
Hairdressers know very well how to style fine hair. The hairstyle is first blown dry when you are in a forward bend with the hair "up". In this position, a hairspray is also lightly applied onto the hair. Then the customer sits down, and the hairdresser finishes blow-drying in normal position and gets down to the final styling. You can also blow-dry your hair in the morning in a similar way in the bathroom. Just bend forward and do the first rough blow-dry with your head at knee level. You don't have to bother with a brush, just shake your hair through with your fingers. You will see that the change in volume will be noticeable at a glance.
"Save" shampoo and conditioner. Problems with fine hair can be even deepened by using inappropriate hair products. Therefore, always choose a shampoo designed for fine hair that does not contain silicones. At the same time, don't overdo it with the quantity - with quality products, you will immediately feel that less is more. You should also save on the amount of conditioner, which should be applied more to the ends. Fine hair does not benefit from frequent combing through with dense-toothed brush or comb - choose a sparse and wide tooth comb instead. Comb the hair lengthwise, and do not start right at the roots, so as not to unnecessarily activate the sebaceous glands to a higher level of activity.
Choose hair products carefully
Even naturally fine and thin hair can look very beautiful and be a crown of beauty if you rely on the right hair products. You may have tried many shampoos, conditioners, or hair lotions and expected an overnight change. Unfortunately, hair takes its time - to feel the effects of a certain cosmetic product, you need to use it for at least four to six weeks so that it can really show what it's made of.
If you gravitate towards natural remedies, try our bee products designed for fine and weak hair. We have selected the ones that will make your fine hair look beautiful and make it a dazzling crown: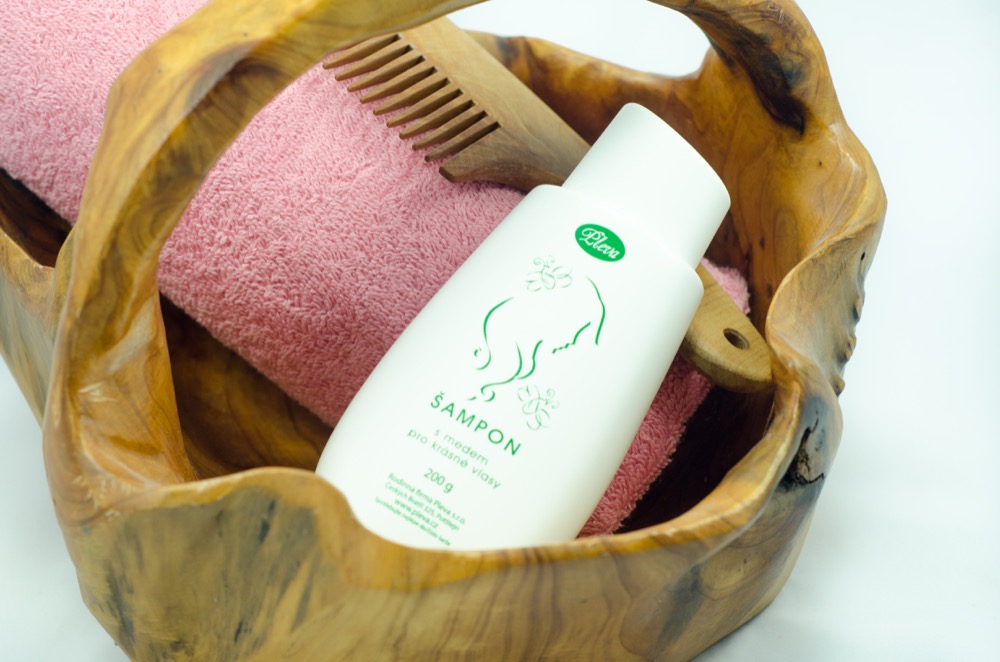 The effective Shampoo with Honey for a Beautiful Hair has great washing and degreasing effects thanks to a fair portion of honey. Honey is also an ingredient which is not aggressive and does not dry out the scalp. On the contrary, it helps the skin to retain moisture and prevent dehydration.
The shampoo is designed for fine and flyaway hair that you can no longer cope with. After the first weeks of using the shampoo, your hair will regain its lost softness. Long-term use will improve the overall quality of the hair, its shine and natural lightness.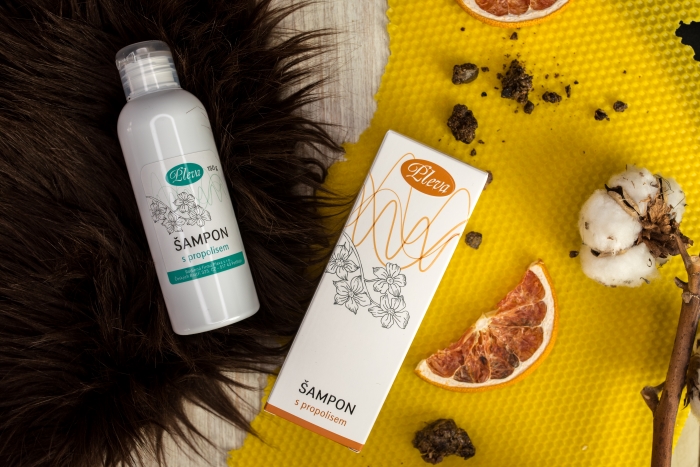 The fragrant propolis shampoo effectively washes and removes grease; grease sometimes puts unnecessary strain on delicate hair and makes it look a bit lank. It helps oily and damaged hair to regain balance and natural beauty. It is pH neutral but does not dry out the scalp; on the contrary, the natural power of propolis heals and gives it vitality. The shampoo also has a beneficial effect on the structure of the hair, increasing its strength.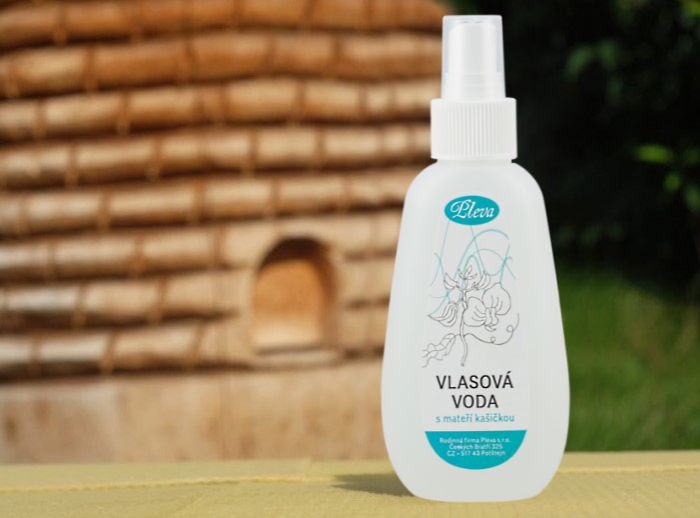 This Hair Lotion with Royal Jelly contains the ideal combination of vitamins to support hair regeneration and quality. Royal jelly is a very powerful means of strengthening the growth of new hair. In addition, the lotion contains a special extract which restores new hair growth, both in men and women. The results won't take long to see; you will see a change in just 2 weeks.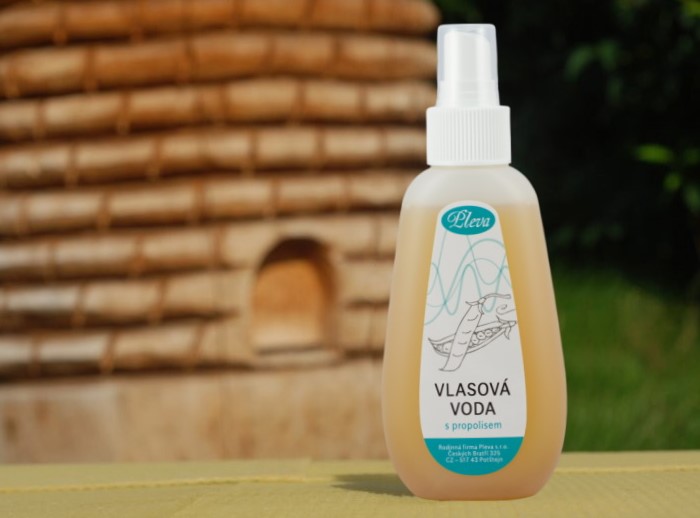 Hair lotion with powerful propolis has a beneficial effect on the scalp. It protects it from drying out, formation of dandruff, and excessive hair loss. This hair lotion restores hair strength, strengthens roots, and supports new hair growth. It is suitable for all those who suffer from thinning hair or more frequent hair loss. Its first effects will be visible in just 2 weeks.
Hairstyles suitable for fine hair
If you want to keep your fine hair looking beautiful and not losing volume, try side parting hairstyle and switch sides every day. Hair roots do not get used to a permanent position due to daily changes. They will be more upright and therefore fluffier. Plus, your hairstyle will change every day and it will be clear to your colleagues at work that you take care of yourself.
Short and fine hair directly invites to backcombing. Because backcombed hair looks fuller. However, backcombing is not a suitable method for everyday styling, in the long run it rather damages the hair structure, and hair becomes at best brittle, at worst even thinner and finer. Experts also recommend avoiding hair straightening with irons, which tends to damage hair with their high temperatures and do not usually add volume to fine hair.
If you do decide to go for a backcombing, proceed gently, even a few strokes with a comb can add the desirable volume. Grasp a strand of hair and run it with a comb against the direction of hair growth approximately four times. There is certainly no need for more vigorous backcombing.
Hair accessories are also very welcome. For fine hair, bobby pins or decorative feathers are not very suitable, because they make the hair even more flattened to the scalp and reduce the volume. However, the use of headbands is allowed. From simple and monochromatic stripes in the colour of your hair to modern, rich floral headbands. When choosing the right headband, however, be rather sober at the beginning and try something more neutral and elegant. When you find out what headbands suit you, go for more original pieces.
Everyday hairstyles for fine hair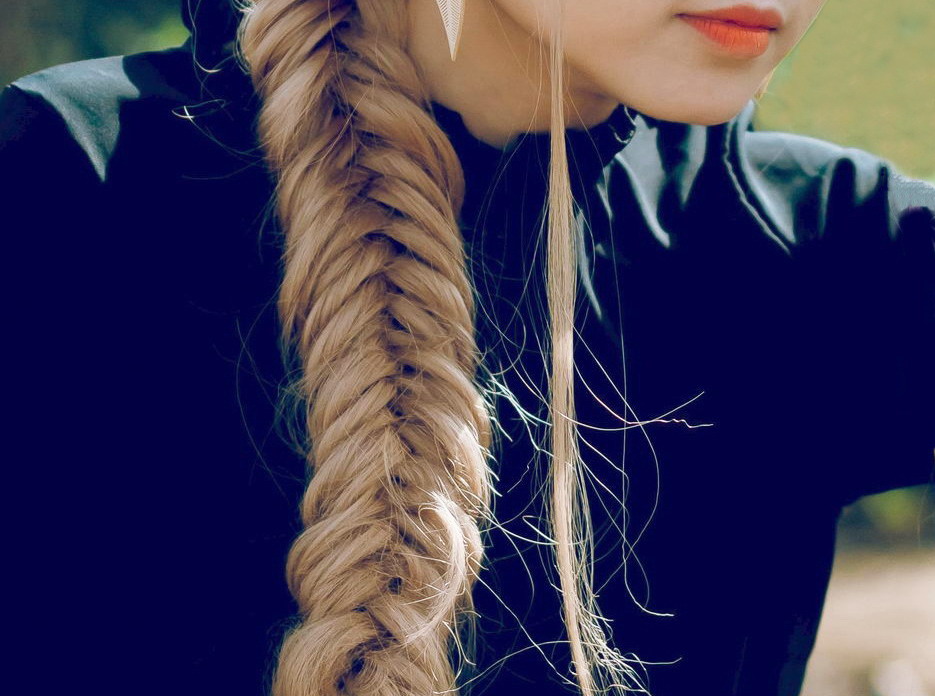 Fishtail braid
Fine and thin hair generally looks good with various braids and buns. The most popular of these is the fishtail braid, which will make you look like a romantic princess. On the top of your head, you can lightly backcomb your hair to give the fishtail braid some volume. With fine hair, of course, you can't expect this hairstyle to be as voluminous as in a woman with a thick mane, but on the other hand, it can look more feminine and attractive.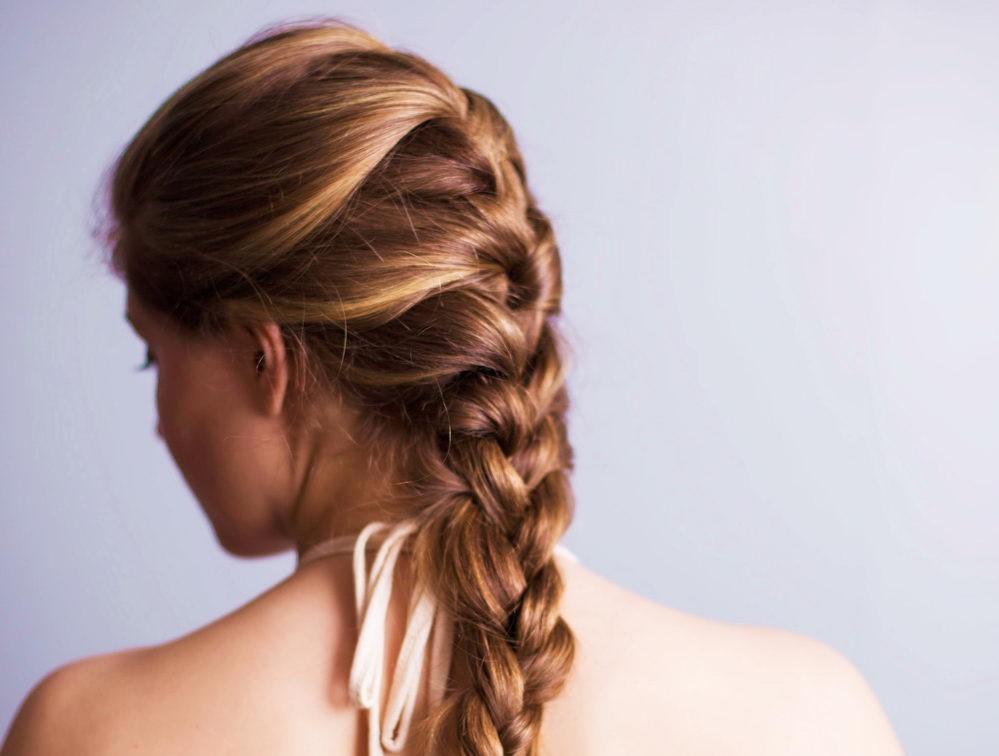 French braid
This type of braid is an ageless classic that has not gone out of fashion for many decades. For fine hair, however, you can make a few small adjustments to make your French braid more presentable.
Start braiding right at the top of the head and leave the unbraided lower part slightly longer than usual for a French braid. If you still find that your French braid looks dull and tired, you can use gel or other hair products to create a wet look that regularly comes back into fashion every summer. A braided ribbon or scarf will also add an interesting look and volume to the braid.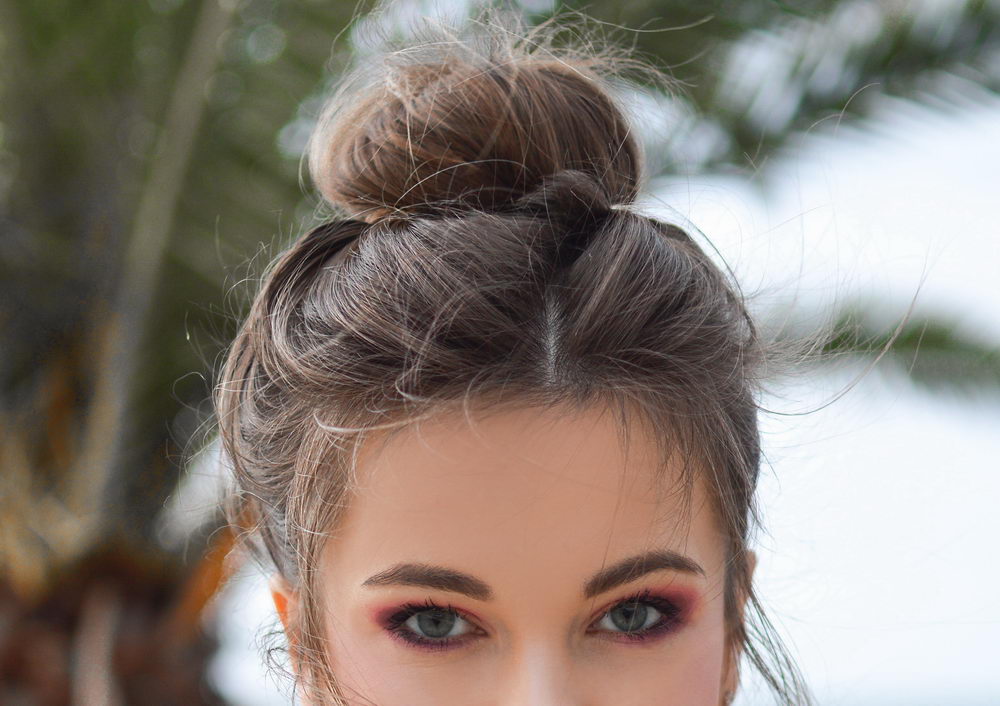 High casual bun
High buns are surprisingly suitable for fine hair. However, they don't have to be overly groomed and combed to the last hair. Fine hair, on the other hand, looks good when the high bun is casual and wannabe untidy.
You can optionally start this invaluable hairstyle for fine hair with a back comb in hand to add volume, but it is not necessary. And don't forget to finish your work with hairspray.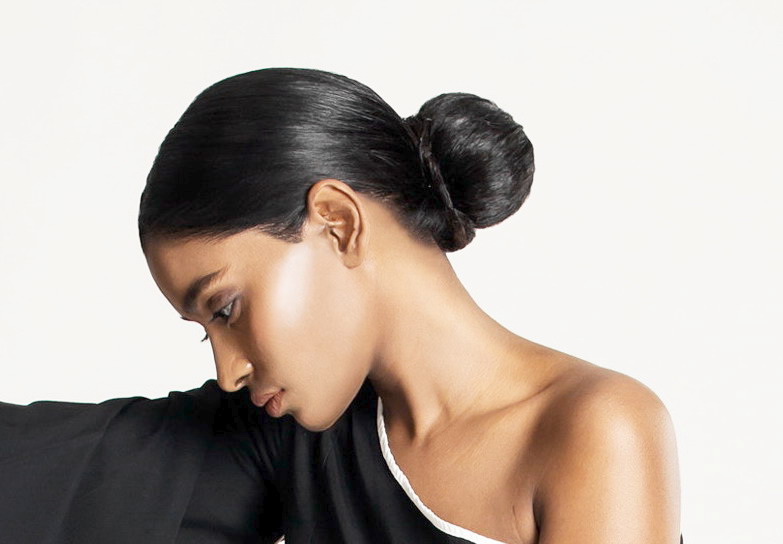 Low ballerina bun
We will stay with buns yet, but this time we will move from the top of the head to the back of the head. This is where you can style a very decent and soft chignon.
This is a low and perfectly sleek and styled bun that sits right on the back of your head. It will make you look as elegant as a floating ballerina.
---
Remember that more attention than the final styling should be paid to the choice of the basic cut, with which you will be able to vary in many hairstyles. Sometimes a curl will help fine hair, other times an interesting side fringe or bangs. In solving this problem, chic haircuts and hairstyles for fine hair and regular care of them are the most important.
---