Molluscum Warts most Commonly Affect Children under 8 Years of Age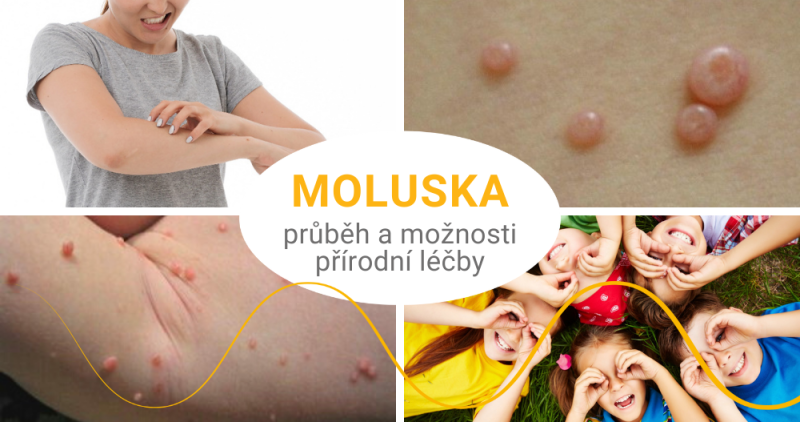 Tiny itchy pimples or blisters – lesions of viral origin – are often spreading in kindergartens. As they are highly contagious, direct contact with a towel, washcloth, or toy of another small patient is enough to cause infection. It develops during an incubation period of two to seven weeks, and it can torment to a differing extent. It is related to the immune system, therefore, the course of the disease itself corresponds to the condition of your child.
Unpleasant blisters of viral origin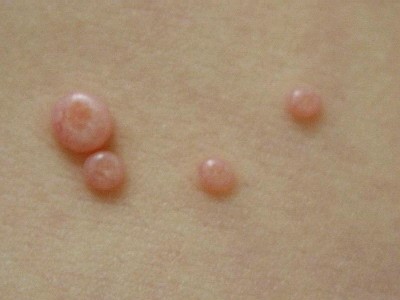 Molluscum warts, sometimes called water warts, are small, hemispherical blisters that are often indistinguishable in colour from the skin; in certain cases, they may be yellowish, whitish, pinkish to reddish, or even pearly. The common size of such blister ranges from 2 to 5 mm, but you can also see blisters as large as 10 mm. They are shaped like a hemisphere with a small dimple in the middle.
Molluscum warts are most often found on the face and neck, as well as in the skin folds where they are more likely to diaper rash (armpits, knee sockets, groin, genital area, and anus).
This is an unpleasant disease because the blisters are very itchy and if scratched, they can spread to larger areas because they are very contagious. When a blister is scratched off, a whitish mass oozes out, which can spread the infection many times over. It will therefore be necessary to explain to fidgety little hands that they would do more harm than good.
Course of infection and incubation period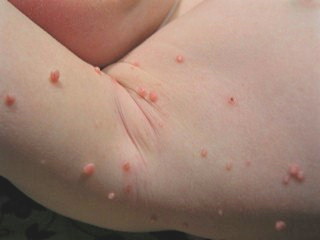 Photo: Wikimedia Commons, author Evanherk, CC BY-SA 3.0
Molluscum warts are most often found in younger children in kindergartens and the first grade of primary school. The infection (caused by Molluscum contagiosum) spreads easily in children's groups. Most patients are under the age of 8, afterwards Molluscum warts are less and less common. Molluscum warts often affect mainly children with weakened immune systems or atopic eczema.
It is a highly contagious disease of viral origin that spreads by mere contact with an infected person. In adults, most often during sexual intercourse, in children through toys, towels, washcloths, swimming pool or bath water.
Although it is not a serious disease, it can be unpleasant and, in some cases, it can also trigger larger immune reactions. Therefore, it is appropriate for the small patient to be monitored by a doctor. The incubation period of this disease is quite long, ranging from two to seven weeks.
Traditional treatment of Molluscum warts
Molluscum warts are, like most skin diseases, a long-distance run. If a child with properly functioning immunity becomes infected, there is a high probability that in six to twelve months the blisters will disappear by themselves. Patients with atopic eczema or compromised immunity could experience a longer duration of disease or a more extensive infection if left untreated.
Treatment is necessary, especially because of the further spread of the infection - if Molluscum warts were not treated, probably not 10% of children in kindergartens would be infected, but 100%.
Most physicians recommend non-invasive treatment methods in the first stage, i.e., to apply topically various ointments and solutions to the warts. Invasive treatment is resorted to when ointments or solutions do not work or the Molluscum warts are over-expanded, and it is simply too much for a small patient. Blisters are removed by laser, freezing, or using a local anaesthetic (numbing agent); the physician then removes the blister with tweezers. In rare cases, the treatment may be performed under anaesthesia.
Natural treatment of Molluscum warts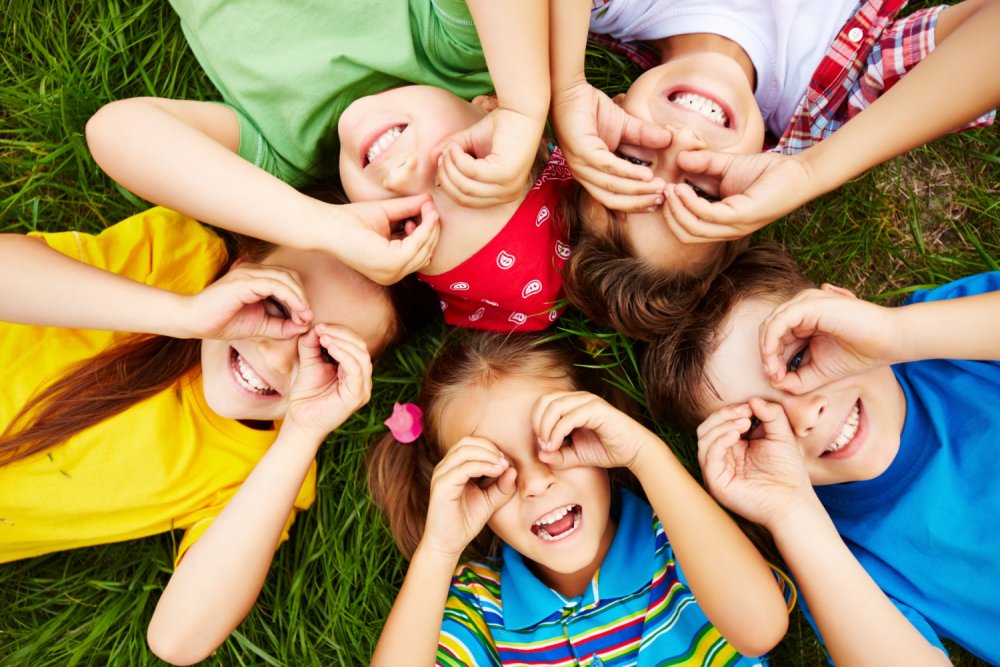 Like most dermal diseases, Molluscum warts are closely related to the condition of the immune system. Therefore, if you are treating them - either in yourself or in your child - you should also strengthen your immune system and take care of the overall health of your body along with external treatment.
You can support the natural treatment with a tincture of meadowsweet, tincture of garlic, or lubrication with other garlic preparations designed specifically for the treatment of Molluscum warts. Skilful mums can also prepare a home-made solution for topical application from 1 teaspoon of apple cider vinegar, 10 drops of lemon essential oil, and 5 drops of cypress essential oil. However, this solution is more suitable for older children; we would surely advise against using it by mothers for treatment of infants or toddlers. Stay at the seaside is also recommendable for treating Molluscum warts, but if you can't get to the sea, you can bring it closer to your bathroom - try regular baths with sea salt.
Propolis is also used for Molluscum warts. We cannot provide more information here for legislative reasons, but if you have any questions, please contact us and we will be happy to advise you! Or take a look at our advice website, where you can also find answers to the most frequently asked questions about Molluscum warts.
And what is the experience of our customers?
"Propolis tincture for Molluscum warts! My daughter had them for six months and nothing was working against them. Propolis worked great! We entered the new year without any troubles."
Dana
"I have bought the propolis tincture for my 3-year-old son, who has been troubled by Molluscum warts for a long time. After just a few days of rubbing, the pimples began to shrink and gradually disappear. Strongly RECOMMENDED!"
Teerinka
"After two years of visits to a dermatologist with no success in curing Molluscum warts, I used Pleva's propolis tincture and ointment with propolis on the advice of the internet :). We have used it a total of 2 times, and this solved the problem for us..."
Žaneta
"We got rid of Molluscum and other warts and corns as well thanks to propolis."
Veronika
"I used the propolis drops on the Molluscum warts. And they're gone. Super, I use it for everything."
Dana
"I recommend it, I'll imprint with my ten fingers'!!! One day I discovered Molluscum warts in my daughter...I knew about them because to a friend's daughter they scraped them off under anaesthesia; they didn't want her in the kindergarten, and she suffered from them for almost two years...so panic! I bought vitamins, homeopathic remedies, and a tincture of tea tree oil...after a few days the warts seemed to disappear...in the meantime, I read on the internet that Pleva products helped a lady with her child, so I ordered them, but then I didn't pay...I got a very nice e-mail that the products were waiting for payment and I thought it was unfair to cancel it...the communication with the Pleva´s assistant was very nice; she advised what she used the products for and I thought I would donate them to someone. Suddenly the Molluscum aggravation came, so I took a leave and declared a fight! Lubricated, lubricated, washed...ointment with propolis, propolis tincture, soap with propolis from Pleva...not only am I satisfied with the products, but especially with the human approach! Pleva saved our little daughter not only from annoying Molluscum warts, but also saved her summer, because she is waiting for a swimming camp, where I could not put her with Molluscum ... Thank you and I recommend!!!
PS: I have inserted photos."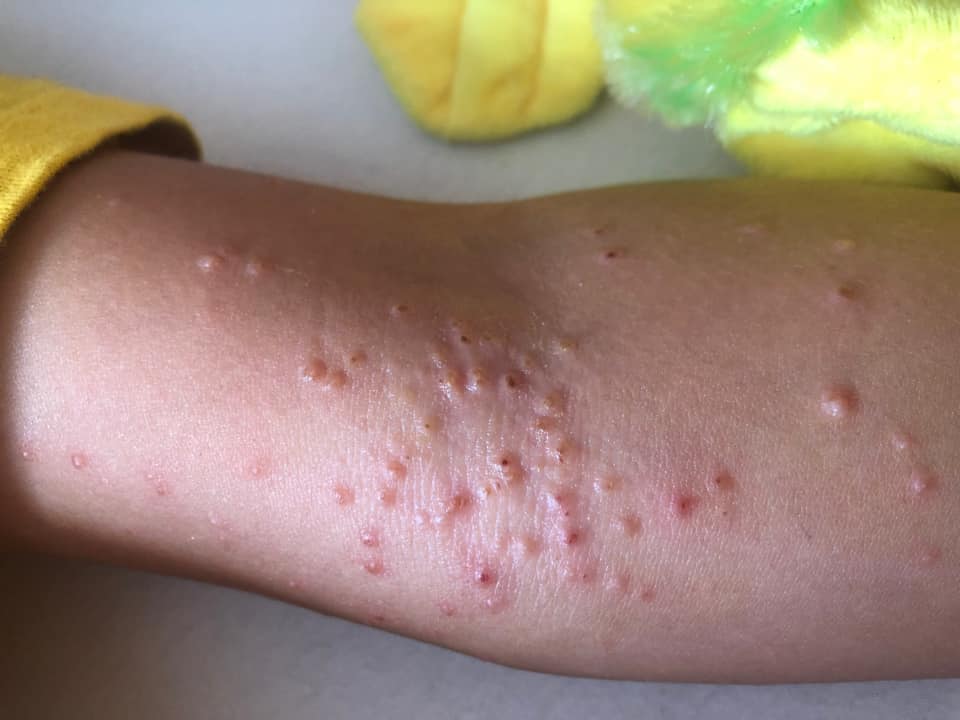 Photo at the very beginning of the lubrication...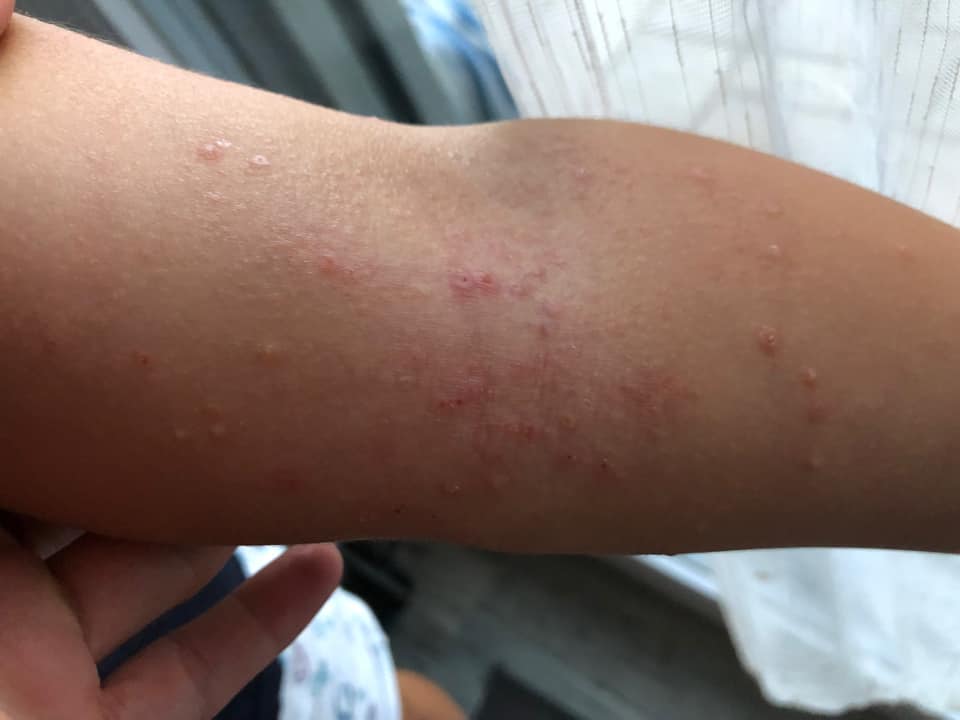 The same arm, after a week of lubrication with three products...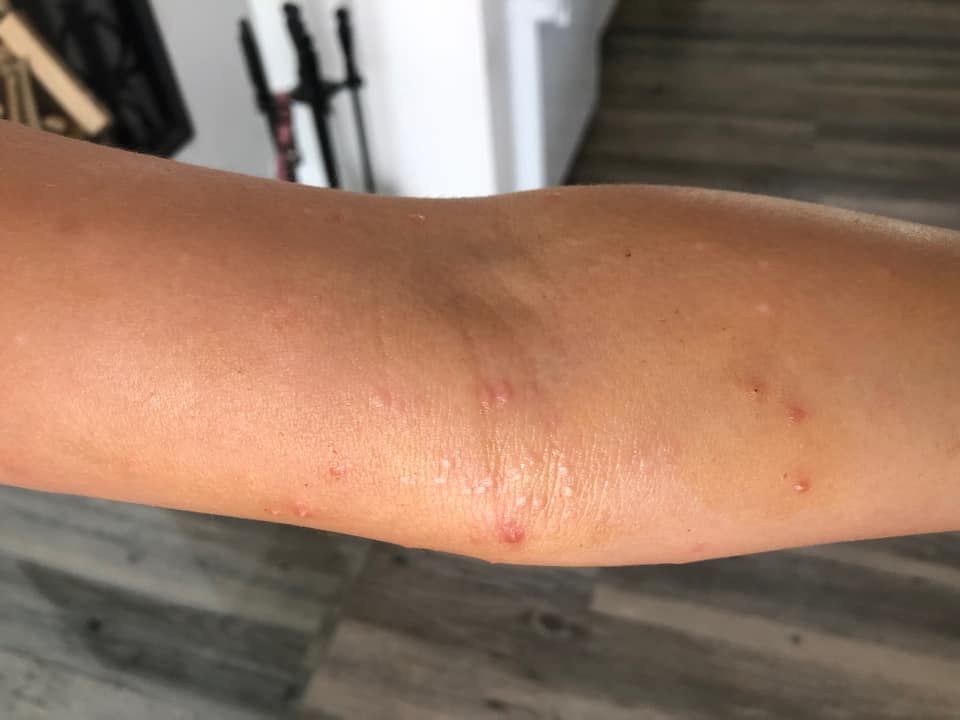 After 14 days.
Renata Ondráčková
Natural and traditional treatments have one thing in common - it is not a quick fix, on the contrary, you need to persevere, strengthen your immunity, and test which product works and helps you or your child. It simply needs patience, just like parenting.
---
Have you not found what you were looking for? Visit our advisory section for answers to the most frequently asked questions on this topic.
Alternatively, you can ask your question here, we will be happy to advise you!
---