• provides nutrients and regenerates the skin on the whole body
• the skin is moistened and has a youthful appearance
• absorbs quickly and has a wonderful honey fragrance
Více informací
Detailed description
Useful for your body, gentle to you
"The skin feels supple after use of this lotion. Our natural skin lotion provides it with nutrients and regenerates the whole body after taking a bath or a sunbath. The lotion contains honey, which is rich in proteins, minerals, vitamins and enzymes. These substances provide adequate nutrition for your skin. If used regularly, your skin will look fresh and silky soft."

Hanka Plevová
founder of the family company
Soft, fragrant skin
Our body lotion has a nice fragrance, provides the skin with nutrients and promotes the regeneration of the skin on the whole body. It contains honey and is rich in proteins, minerals, vitamins and enzymes. The skin becomes silky smooth immediately after use. If you use it regularly, it will make your skin look youthful and fine. The lotion absorbs quickly into the skin and smells pleasantly of honey.
Why apply the lotion especially on the stomach, thighs and buttocks? These problem areas require careful daily care – just in these areas the skin is the most heavily stressed. It is often tense and contracted und therefore it ages faster. Our body lotion will help you to keep these problem areas in good shape, even with altered body weight or pregnancy.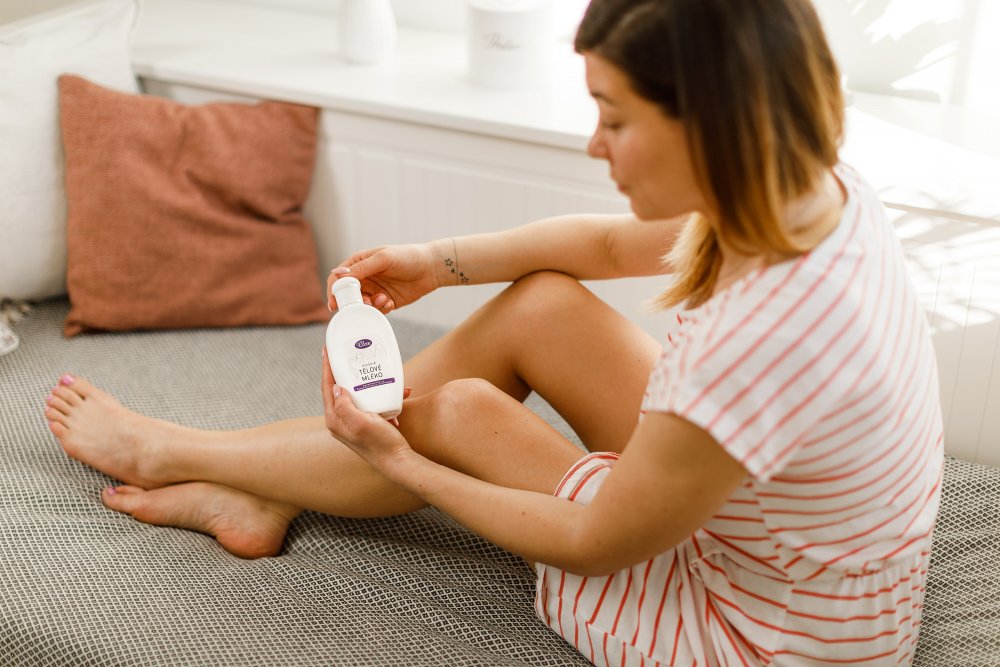 Moist and supple skin
Many women take a really good care of their face, cream it twice a day, remove the make-up and re-apply it carefully. They cleanse their skin regularly, but forget about the rest of the body. The skin becomes dry and less elastic after every shower or bath. Water, soap and shower gel also dry the skin out. You should use a body lotion, cream or body oil at least once a day. These products moisten the skin, make it supple and provide a pleasant scent.
Our natural body lotion with honey contains a special ingredient – squalane. It makes the skin soft, supple and moist and smoothes the wrinkles. More information about this interesting natural ingredient can be found below.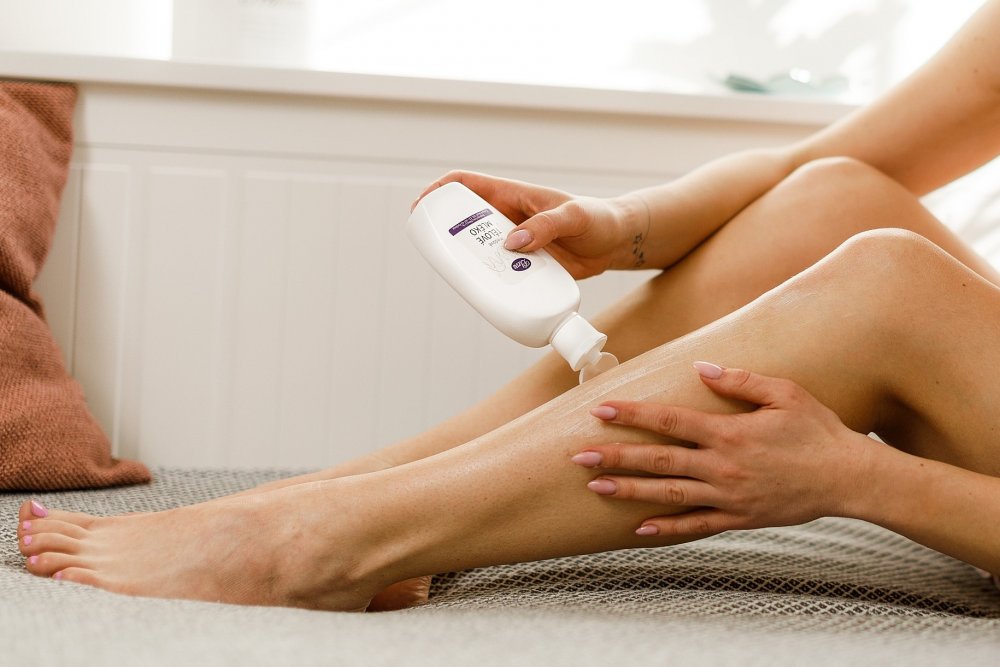 Protection against the vagaries of the weather
The body lotion should be used not only in the evening, after the bath, but also regularly all the year round. Sunburnt skin is drier and more sensitive than a skin that has not been exposed to sun. It is therefore recommended to moisten the skin with body lotion immediately after sunbathing or a longer stay in the sun. After regular use of the body lotion, the skin becomes more elastic. The lotion provides also a faster and longer-lasting tan.
In autumn, the temperatures change very fast, the days are sometimes sunny, sometimes rainy or cool. Not only you, but also your skin has to fight it. In winter, it is natural to take care of the skin regularly. Low temperatures, frost, unpleasant storms – all these factors affect also our skin. It is very important to moisten the skin regularly with body lotion to form a protective layer that protects the skin against the whims of the weather.
Directions for use
Apply the body lotion with honey at least once a day, preferably after the morning or evening shower, especially on the stomach, thighs and buttocks.
Natural ingredients
This product is completely natural and contains only natural substances. They come from renewable sources and have been produced very carefully. More information


Squalane gets directly under the skin
Thanks to squalane, the cream absorbs faster, has an antioxidant effect and the skin is protected against sunrays. The most important thing is though that the skin stays moisturized and supple. What is this natural ingredient?
What is this natural ingredient? Squalane is derived from sugarcane. This substance is normally found in the lipidic layers of the skin. Thanks to squalane, this body lotion is also suitable for a very dry skin.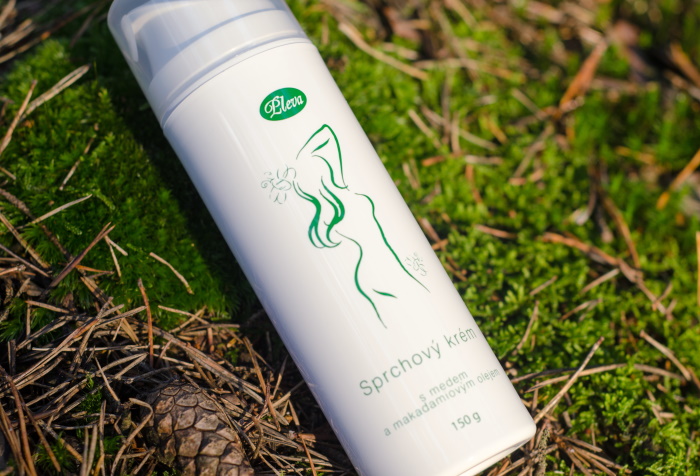 If you haven't enough time
You want to care for your skin well, but there is never time enough? Or you do not feel like applying lotion after shower?
Then our Shower cream with honey and macadamia oil is just the right thing! It softens your skin, washes it well and moisturizes it without any feeling of greasiness. You do not have to use any body lotion afterwards.
Ingredients
Aqua, Helianthus Annuus Seed Oil, Cetearyl Ethylhexanoate, Glycerin, Polyglyceryl-3 Distearate, Isopropyl Myristate, Mel, Squalane, Cetyl Alcohol, Caprylyl Glycol, Phenylpropanol, Benzyl Alcohol, Xanthan Gum, Tocopheryl Acetate, Glyceryl Stearate Citrate, Parfum, Benzoic Acid, Dehydroacetic Acid
Directions for use
Apply the body lotion with honey at least once a day, preferably after the morning or evening shower, especially on the stomach, thighs and buttocks.
Natural ingredients
This product is completely natural and contains only natural substances. They come from renewable sources and have been produced very carefully. More information


Discussion