Crème with Royal Jelly 4-in-1 - Pleva
• smooths wrinkles and promotes regeneration
• makes the skin very soft, smooth and supple
• contains nourishing, moisturizing and antioxidant ingredients
Více informací
Detailed description
A beauty is made even more beautiful
"Royal Jelly and three different types of oil energize your skin like a battery charger. The cream contains all necessary nutrition, smoothes fine lines and provides hydration. Thanks to these active components, a beautiful, healthy skin is more beautiful."

Hanka Plevová
founder of the family company
Four components in one package
We have been producing cosmetics of bee products for more than 20 years already. We have all the time thought about how we could improve certain properties and the beneficial effects of our honey products. Our whole experience is in this cream, prepared of four ingredients.
We have combined the power of royal jelly with three varieties of oil to support maximally the regeneration and nourishment of the skin. Thanks to a carefully calculated ratio of oils, the skin gets exactly what it needs to be healthy and beautiful. In addition, the cream is easily absorbed and suitable for very sensitive skin.
Grapeseed oil
It is a major source of antioxidants and acids with regenerative and solidifying effects. This oil is also moisturizing. In addition, it protects important skin lipids and contributes to the elasticity and suppleness of the skin.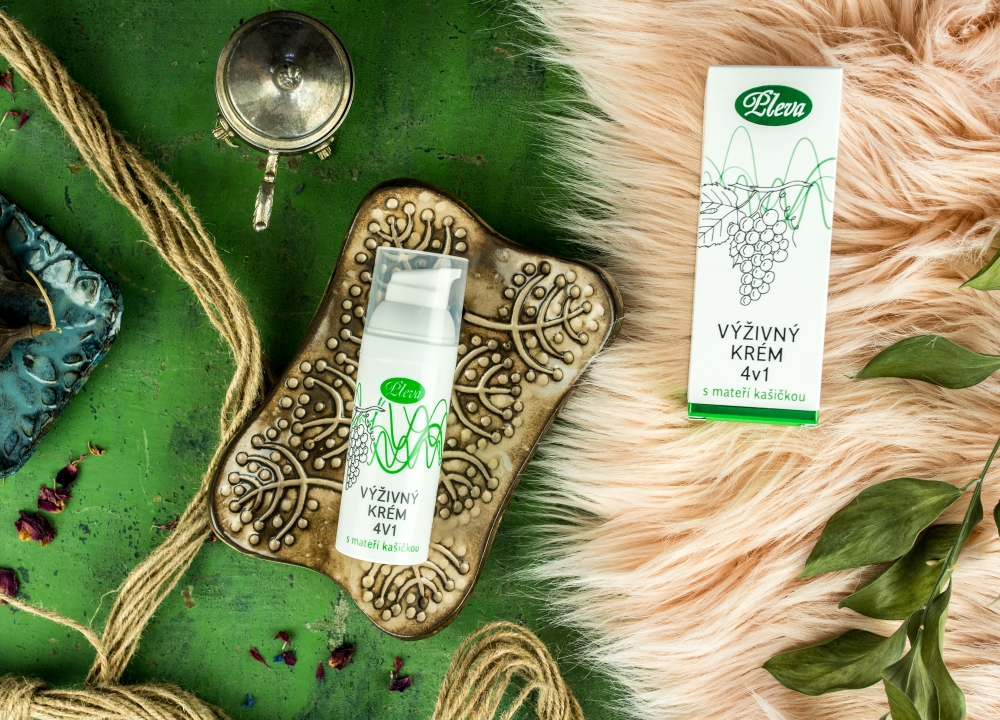 Sunflower oil
This oil provides the skin with the important omega-6 polyunsaturated fatty acids that our body can not produce itself. Sunflower oil also promotes the blood circulation in the skin, supports the healing process and increases the health of the skin.
Olive oil
The last component that is available to smooth the wrinkles and the whole skin. You can find it in the cream in two forms, called Olivem 1000 and Oliwax; both are 100% natural, clinically tested products from olive oil.
• Olivem 1000 renews the skin texture and strengthens the barrier function, contributes to the long-term hydration and reduces the signs of aging.
• Oliwax is a natural wax. It makes the cream perfectly smooth, it absorbs quickly, makes the skin supple and soft, without unpleasant greasiness. You will feel much younger and fresher immediately.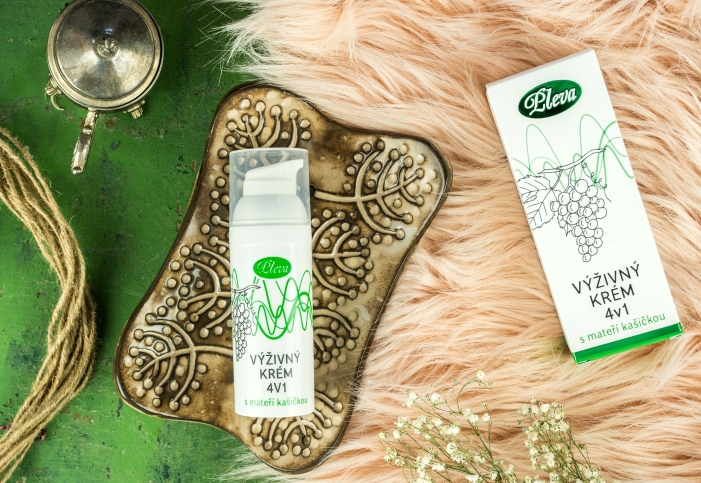 Directions for use
Remove all make-up and impurities thoroughly, massage a thin layer of the cream into the skin and let it dry. Suitable for everyday use. Designed for the care of the face, hands and body.
Natural ingredients
This product is completely natural and contains only natural substances. They come from renewable sources and have been produced very carefully. More information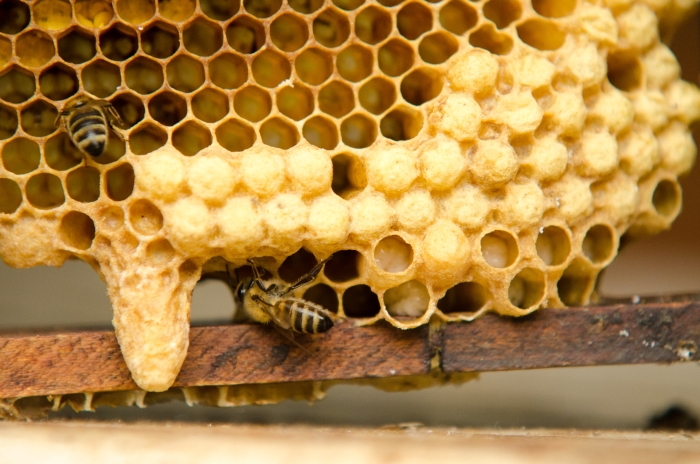 Royal Jelly
Royal jelly is used exclusively for the diet of small larvae and the queen bee. It is an outstanding source of energy. Royal jelly has very similar effects on the skin. It contains vitamins A, C, D, E and B (thiamine, riboflavine, pyridoxine, and others), minerals (potassium, sodium, calcium, zinc and iron), as well as nucleic acids, lipids, carbohydrates and proteins. A true cocktail full of energy and health.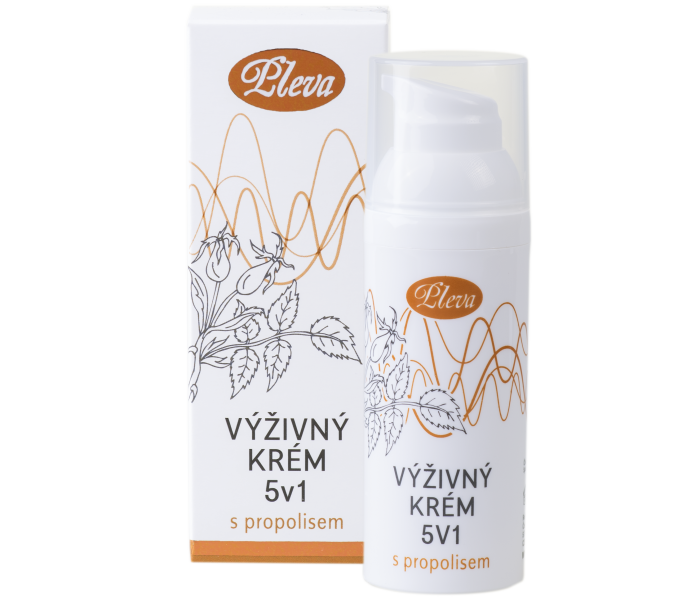 A good idea
The above cream is intended for a problematic skin and provides a regular supply of vitamins, minerals and moisturizers. The cream with propolis 5 in 1 is exactly the opposite. It is ideal for the care of a problematic skin suffering from acne that requires regular cleansing and attention. Propolis is not only a disinfectant, it can also heal. It works well not only with minor inflammations as an effective prevention, but also as an active ingredient for alleviating and curing persistent skin problems.
Ingredients
Aqua, Vitis vinifera seed Oil,Helianthus annuus seed Oil, Caprylic/Capric Triglyceride, Cetearyl Olivate, Glycerin, Butyrospermum Parkii Butter, Coco-Caprylate, Glyceryl Laurate, Sorbitan Olivate, Hydrogenated Olive Oil, Olea Europaea Fruit Oil, Olea Europaea Oil Unsaponifiables, Lonicera Caprifolium Extract, Lonicera Japonica Flower Extract, Royal Jelly, Cetearyl Alcohol, Cetyl Palmitate, Sorbitan Palmitate, Sorbitan Oleate, Isopropyl Myristate, Xanthan Gum, Phenethyl Alcohol, Ethylhexylglycerin, Diethylhexyl Syringylidenemalonate, Lactic acid, Parfum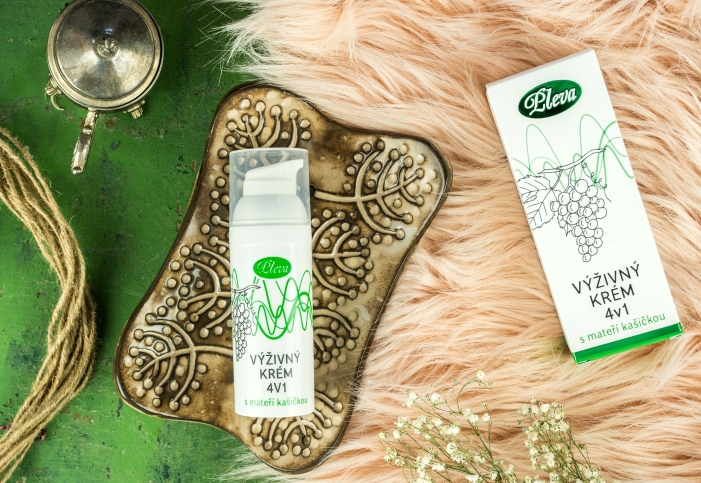 Directions for use
Remove all make-up and impurities thoroughly, massage a thin layer of the cream into the skin and let it dry. Suitable for everyday use. Designed for the care of the face, hands and body.
Natural ingredients
This product is completely natural and contains only natural substances. They come from renewable sources and have been produced very carefully. More information


Discussion