Floral pollen in honey - Pleva
• A large helping of power
• Czech honey
• Easy and fast use
Více informací
Detailed description
A large helping of power
"Pollen is so much more than a known allergen! The bees are not the only ones who find it helpful.
Bees use pollen mostly to feed larvae, which require a lot of energy for their rapid development. Pollen gives them strength – without it, they would not be able to survive their harsh living conditions. We have added at least 5 % pollen to this honey. For an adult, 1 to 3 teaspoons per day are sufficient. Honey with pollen is also well suited for children, but only one and a half teaspoons per day."

Hanka Plevová
founder of the family company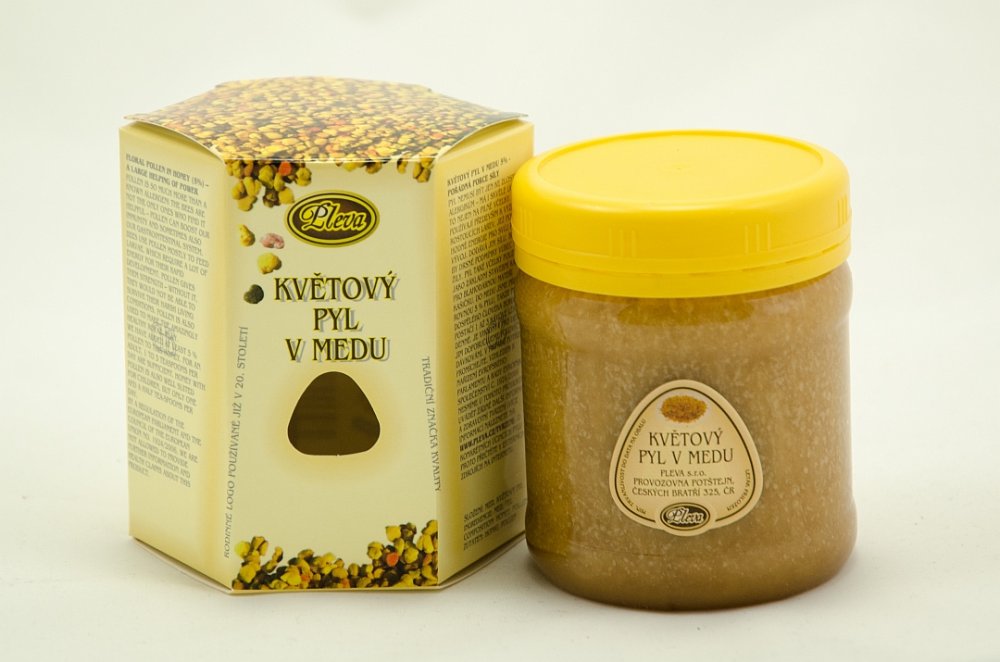 Country of origin of pollen: Czechia, Slovakia
Natural ingredients
This product is completely natural and contains only natural substances. They come from renewable sources and have been produced very carefully. More information


By a regulation of the European Parliament and the Council of the European Union no. 1924/2006, we are not allowed to provide further information and health claims about this product. The specific effects of pollen can be found in other sources on the Internet.
Ingredients
honey, floral pollen
Natural ingredients
This product is completely natural and contains only natural substances. They come from renewable sources and have been produced very carefully. More information


Positives
Super chuť, jemný a lahodný. Člověk se musí přemáhat, aby skleničku zavřel a nesnědl ji najednou.
Discussion