• supports body and mind
• smells wonderfull
• softens the skin
Více informací
Detailed description
Precious moments
"Give yourself 20 minutes of peaceful relaxation a day. Light the candles, lay in hot water and enjoy the soft cracking of the foam with honey scent. The muscles relax and rest, the stress decreases and you will feel strong again. The honey makes the skin supple and fine as silk."

Hanka Plevová
founder of the family company
Fragrant honey against stress
Unfortunately, we are often accustomed to solve our problems with pills. A headache? A pill. Back pain? Another pill. The real cause of problems is often hidden in our soul and psyche, though, but we often ignore this fact and do not care. To reserve 20 minutes for a relaxing bath should be a duty for everybody.
Thanks to the honey component in the bubble bath you can relax beautifully, not only physically but also mentally. The bath has a relaxing effect not only on the muscles, where it helps to form more glycogen, but also on our psyche. When bathing, we slowly come to rest, we have time to sort out our thoughts and find out what really bothers us.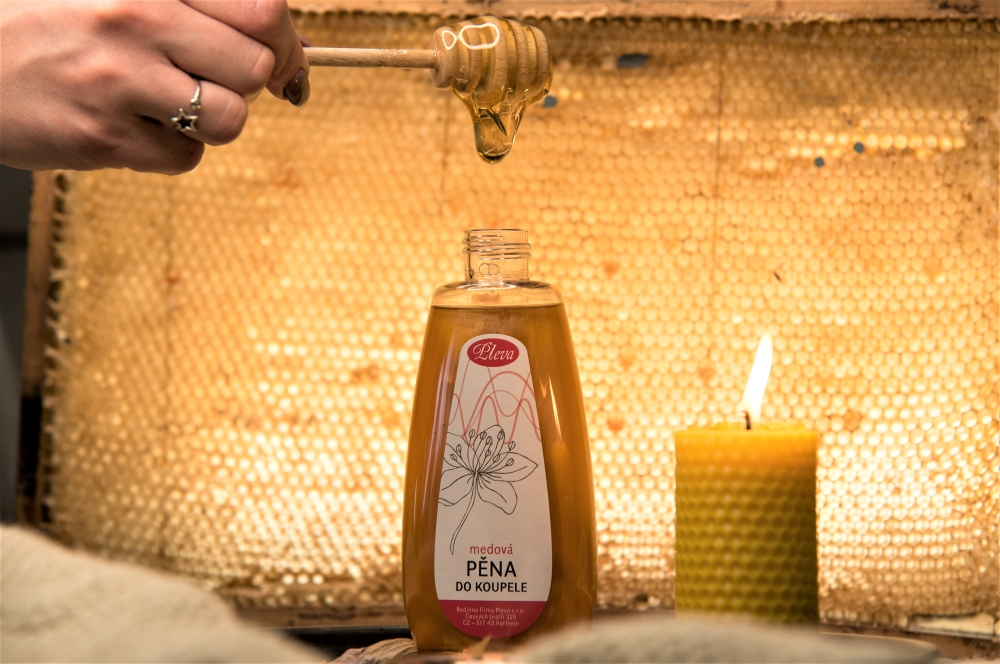 The fresh scent of honey has a relaxing effect, the slow cracking of the foam harmonizes us, eliminates the hectic time perception and brings us back to normality. And when you come out of the bath relaxed and rested, you can tell already for the first time how beautiful and supple your skin has become. It is again because the honey which nourishes the skin and makes it more flexible.
Bath foam with honey:
• relaxes stiff muscles
• smells nicely of honey and produces rich foam
• supports the production of glycogen in the muscles
What is glycogen?
It is an animal starch that is used by the body as an energy source, when it lacks glucose. In the human body, about 2/3 of glycogen is stored in the muscles, the rest in the liver. It is very convenient to support glycogen storage, whether you are an athlete or if you strain your brain while programming. You will have lots of energy again.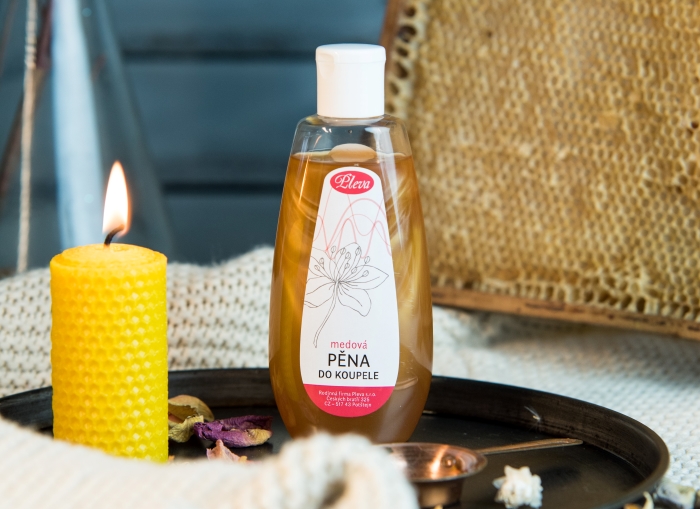 Directions for use
Use as much bubble bath as you want and make lots of foam with a strong jet of water from the shower.
A Czech product
The family business Pleva is an exclusively Czech company without foreign capital participation. The cosmetics is produced only in the Czech Republic. Neither our cosmetics nor the raw materials we use are being tested on animals. More information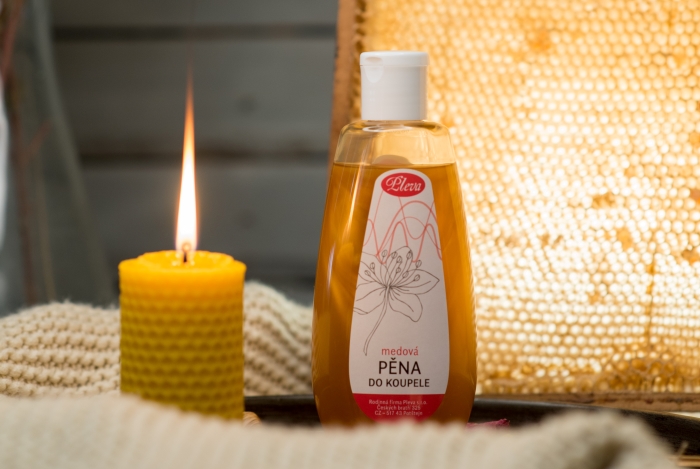 Our biggest enemy – stress
The body responds to stress with increased muscle tension. The muscles are thus better prepared to respond quickly – to escape from danger. Under long-term stress, to which we are exposed almost every day, the muscles are greatly strained and may even suffer from cramps. Often this is the reason why we feel bad even when relaxed, though the stress is supposed to be gone. The muscles are still tense, we wonder what happened and think something has gone wrong. More doubts cause more stress. Everything can then expand into long-term difficulties, such as digestion problems. Relaxation is therefore an important way of prevention. In this way we can keep our body in good shape. Both movement and sports are excellent agents, as well as swimming and relaxing music. Remember that the body is not a machine!
Ingredients
Aqua, Sodium Laureth Sulfate, Mel, Lauramidopropyl Betaine, Sodium Chloride, Caprylyl/Capryl Glucoside, Cocamidopropyl Betaine, Glyceryl Laurate, Glycol Distearate, Steareth-4, Glycerin, Citric acid, Maltodextrin, Phenoxyethanol, Ethylhexylglycerin, Sodium Benzoate, Perfum, Caramel, CI 15985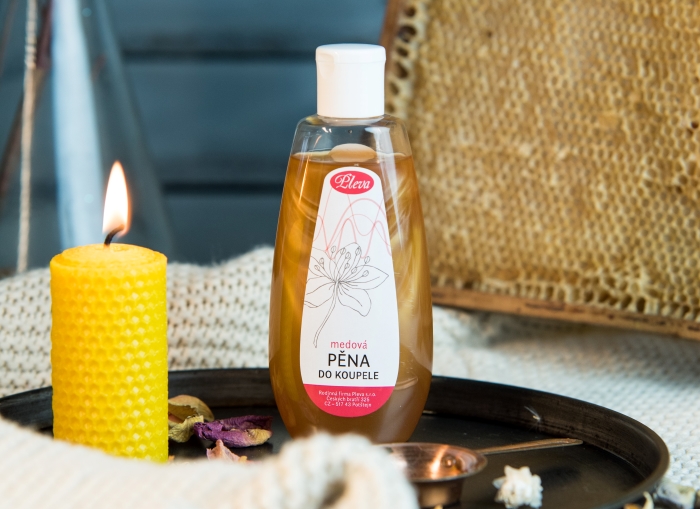 Directions for use
Use as much bubble bath as you want and make lots of foam with a strong jet of water from the shower.
A Czech product
The family business Pleva is an exclusively Czech company without foreign capital participation. The cosmetics is produced only in the Czech Republic. Neither our cosmetics nor the raw materials we use are being tested on animals. More information

Discussion