Honey spirit from Potštejn 0,5 l
• original honey brandy
• made from archival cold-fermented Potštejn mead
• we let it age in the hive after it has been distilled
Více informací
Detailed description
A diamond born from the labour of bees and men
"Crystal clear honey spirit is created from our Potštejn honey while the bees silently flutter their wings. We cold-ferment the first spring honey to create traditional Potštejn mead. We let this mead age for a good ten years and then distilled it. And then, the distilled mead is returned to the bees for several weeks, where it ages in the specific environment of a beehive and absorbs the effects of the special field generated by the bees. And this is where the wonder cycle of the creation of Honey spirit from Potštejn ends and where it begins its journey to you."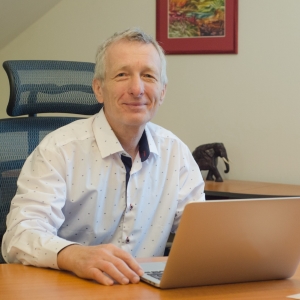 Milan Pleva
founder of the family company
A gem from the 10-year-old mead
Honey spirit from Potštejn is created from excellently aged Potštejn mead, which we archived for a whole 10 years. Our traditional, honest Potštejn mead is made from honey using the gentle cold fermentation method, which means that Honey spirit boasts the typical aroma of honey and the distinctive flavour of aged mead.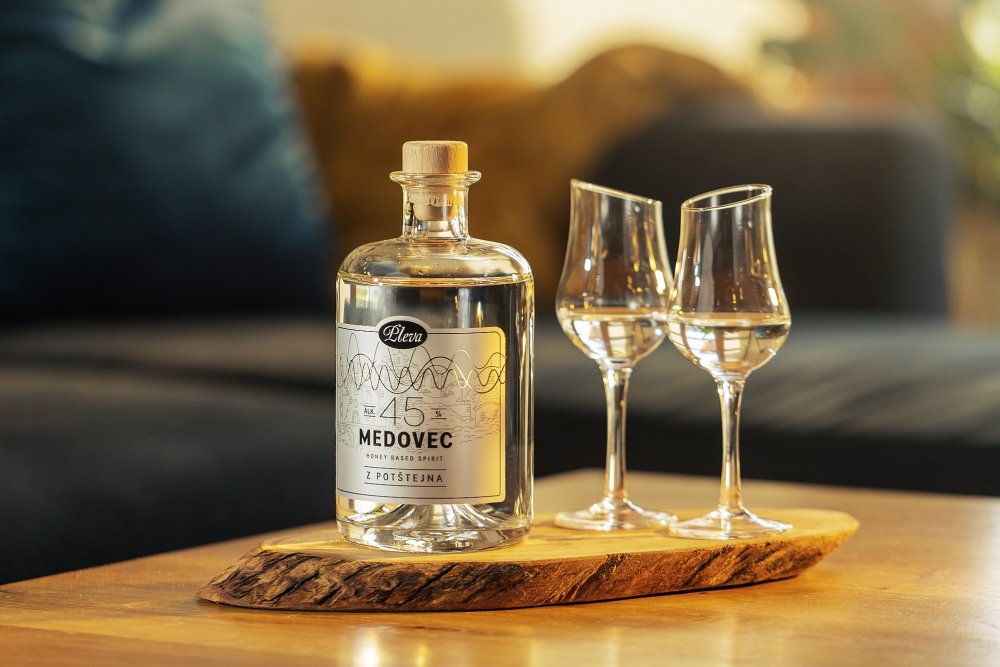 The journey of creating Honey spirit begins and ends in the hive
What we enjoy most about the process of making our Honey spirit from Potštejn is the beautiful cycle: The bees fly out of the hive, collect nectar from all the flowers in our garden and the surrounding area, and make beautifully fragrant honey from it. Milan Pleva uses this honey to make his delicious mead, which he has lovingly produced for many years now. He likes trying new procedures and experimenting with new flavours and one day he came up with the idea of distilling the mead, which was the first step towards the creation of our Honey spirit from Potštejn.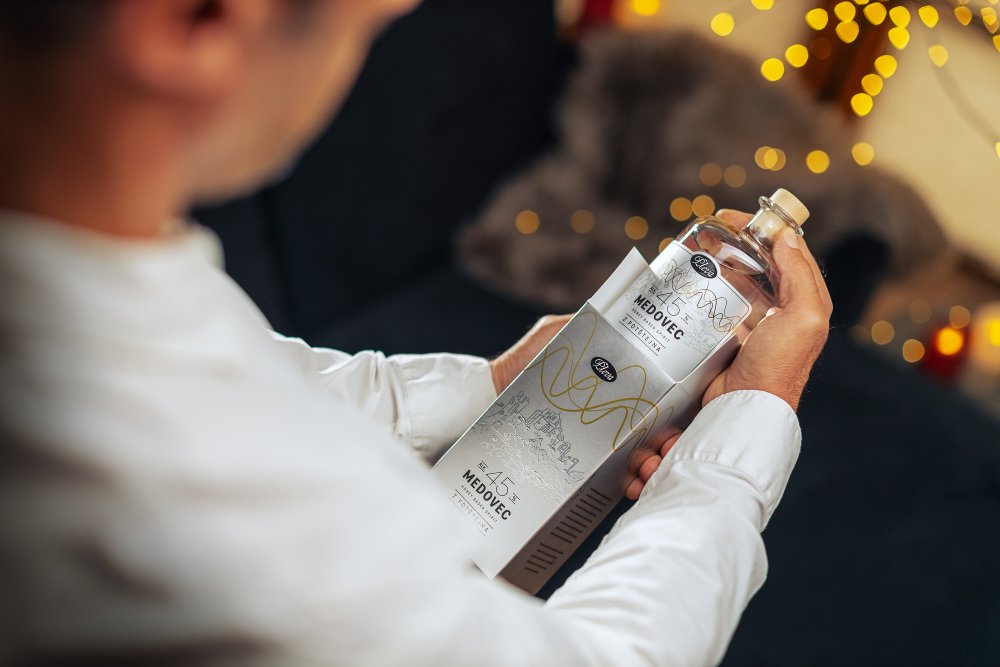 We chose to make our Honey spirit from traditional aged Potštejn mead, which was archived for 10 years. After it was distilled, we brought it back to its roots, to the bees. It is aged for several more weeks in the hive where it absorbs the effects of the special field generated by the bees and is then distributed to our customers.
Alcohol: 45 %
Maker: Dlabka Distillery, Ondřej Dlabola, Svijanský Újezd 132, 463 45
Not for resale.
Our online store www.pleva.cz prohibits the sale of alcoholic beverages to persons under the age of 18.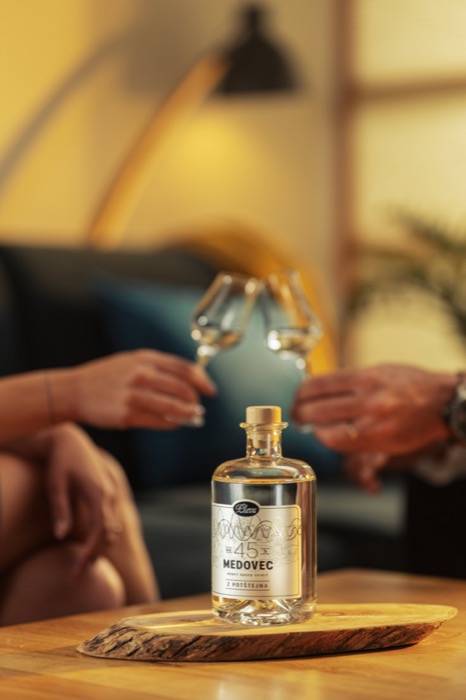 The field generated by bees – a bee product that has not yet been investigated in any detail
"According to many authors, it has been proven that a bee colony, which fully occupies one or more supers, radiates some sort of field into the surrounding area, which has a healing effect on humans. According to these authors and practical experiments by other people, a bee colony is truly capable of have a positive effect on water or other media."*

When the bees work around the hive, they generate a specific type of radiation. This is most probably a magnetic field generated by the bees and a reason why a number of people are researching various methods of utilising this energy; for instance, by placing drinking water in the hive. Ing. Štefan Demeter, CSc. mentions the method for preparing water exposed to this special field and the potential effects of the field generated by bees in his book called Apitherapy.

""We have always been aware of the effects of water that has been exposed to the field generated by bees. When I heard about it for the first time, I remember performing a very interesting experiment. I filled two plastic bottles with water and I placed one in the hive and left the other at home. It was interesting that the water in the bottle I had at home began to deteriorate, while the bottle in the hive did not." Milan Pleva

We tried utilising the field generated by the bees by exposing our honey brandy to it and we know from our own experience that this method accelerates the ageing process and accentuates the brandy's flavour considerably. You may not believe in the positive effects of the field generated by bees, but we are sure you will appreciate the pleasant honey aroma emitted by the whole bottle.

* Apiterapie, léčení včelími produkty, Ing. Š. Demeter, CSc., page 208 (Czech publication)
Natural ingredients
This product is completely natural and contains only natural substances. They come from renewable sources and have been produced very carefully. More information


Ingredients
mead distillate, water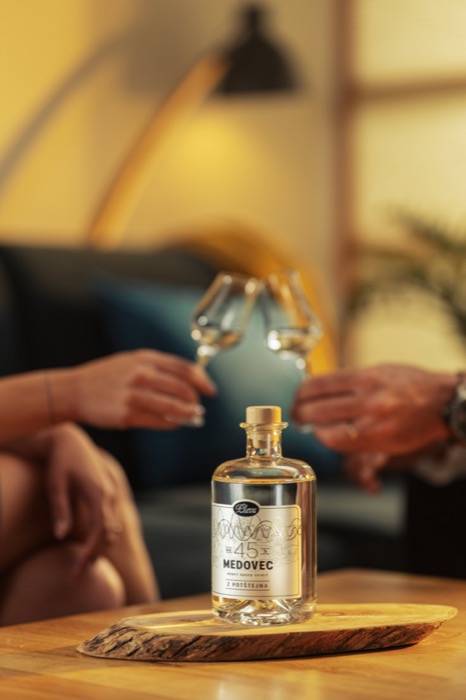 The field generated by bees – a bee product that has not yet been investigated in any detail
"According to many authors, it has been proven that a bee colony, which fully occupies one or more supers, radiates some sort of field into the surrounding area, which has a healing effect on humans. According to these authors and practical experiments by other people, a bee colony is truly capable of have a positive effect on water or other media."*

When the bees work around the hive, they generate a specific type of radiation. This is most probably a magnetic field generated by the bees and a reason why a number of people are researching various methods of utilising this energy; for instance, by placing drinking water in the hive. Ing. Štefan Demeter, CSc. mentions the method for preparing water exposed to this special field and the potential effects of the field generated by bees in his book called Apitherapy.

""We have always been aware of the effects of water that has been exposed to the field generated by bees. When I heard about it for the first time, I remember performing a very interesting experiment. I filled two plastic bottles with water and I placed one in the hive and left the other at home. It was interesting that the water in the bottle I had at home began to deteriorate, while the bottle in the hive did not." Milan Pleva

We tried utilising the field generated by the bees by exposing our honey brandy to it and we know from our own experience that this method accelerates the ageing process and accentuates the brandy's flavour considerably. You may not believe in the positive effects of the field generated by bees, but we are sure you will appreciate the pleasant honey aroma emitted by the whole bottle.

* Apiterapie, léčení včelími produkty, Ing. Š. Demeter, CSc., page 208 (Czech publication)
Natural ingredients
This product is completely natural and contains only natural substances. They come from renewable sources and have been produced very carefully. More information


Discussion