Mead glasses from Pleva
- Honigweinglas: 1 pc with a castle
• made of high quality unleaded glass
• the perfect shape makes possible to enjoy the mead fully
• decorated either with a motif of Potštejn Castle or with small waves that symbolize the flight of bees
Více informací
Detailed description
Mead – an absolute delight
Enjoy the different kinds of our mead from beautiful glasses which emphasize the golden tone of the drink as well as its unique fragrance and taste. We have done something special this year and bring you glasses from a leading Czech manufacturer – Bohemia Crystal. They are made of high quality unleaded crystal glass with an attractive polished and slightly narrowed edge which is reminiscent of a half-closed tulip blossom and ensures that the fragrance and the taste of the mead remains inside the glass.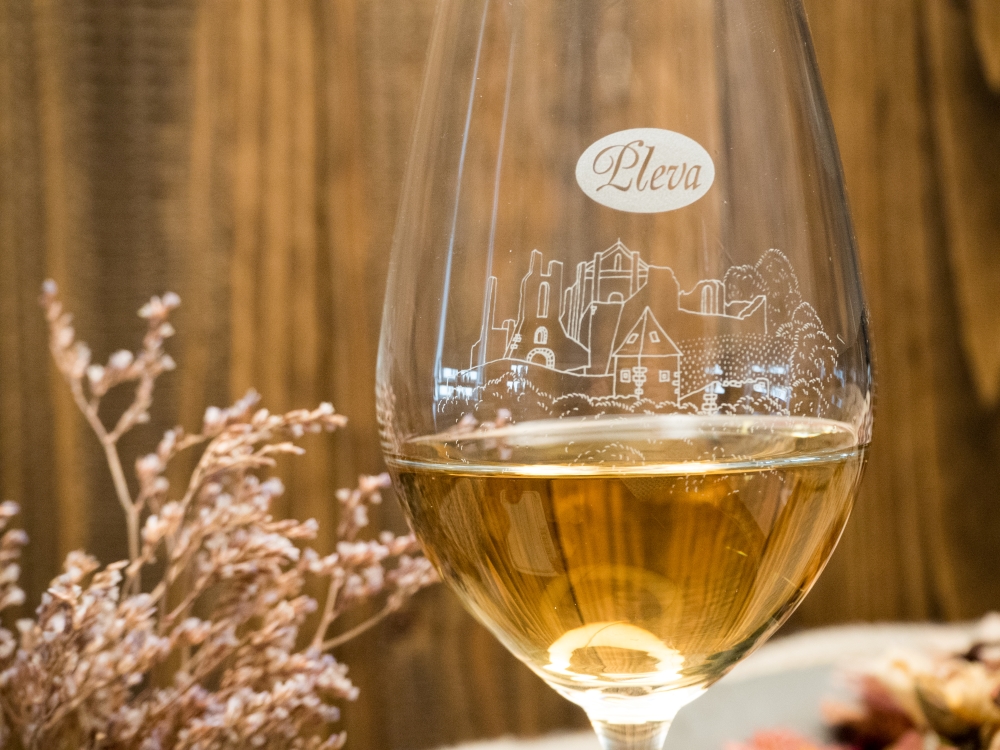 The glasses are decorated with screen printing, similar to sandblasting. You can choose from two motifs – either that of Potštejn Castle, or of our small waves, which symbolize the flight of the busy bees. When the glasses are filled with mead, the waves can symbolically resemble heartbeat and enhance the drink with wonderful energy.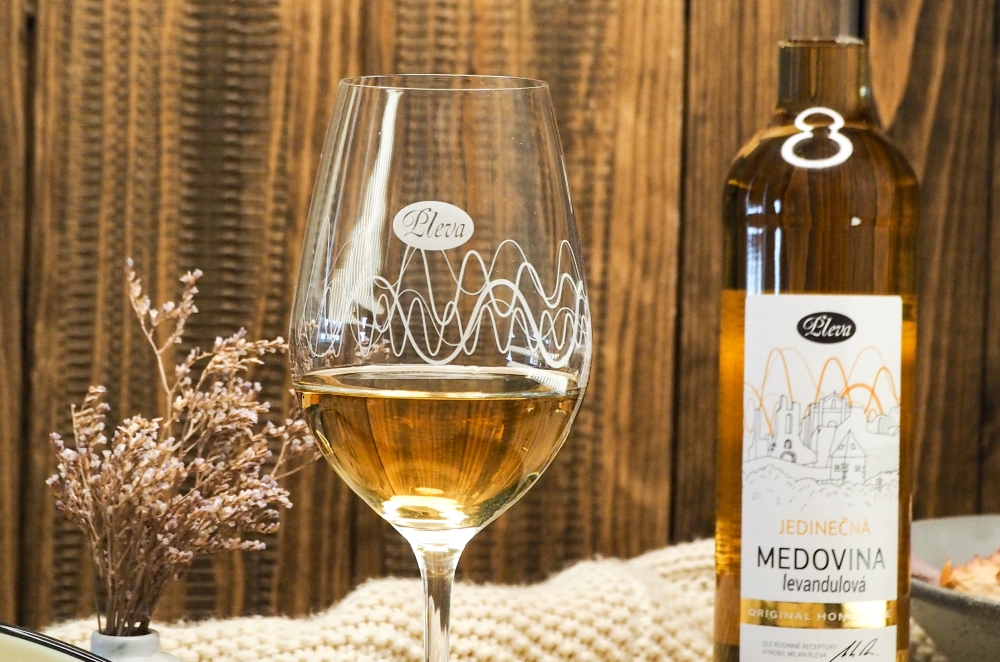 The glasses can be washed in a dishwasher. However, the screen printing can be washed off with frequent use. We therefore recommend that you wash the glasses by hand.
Glass size
Glass volume: 250 ml, width: 75 mm, height: 211 mm
Discussion