• unique combination of substances
• Energy mini pack
• easy and fast to use
Více informací
Detailed description
A mini-package of energy
"Did you know that pollen could also be useful? It contains a very unique combination of substances. It is no coincidence that the bees feed the whole hive with pollen."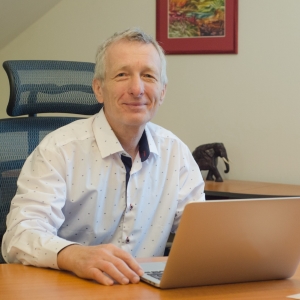 Milan Pleva
founder of the family company
It is easy to see how the symbiosis in the hive works and how amazingly diverse is the life of bees. Bees rely in their lives very much on pollen, which provides food for the whole community.
The bees use pollen among others for the production of royal jelly in order to feed their larvae.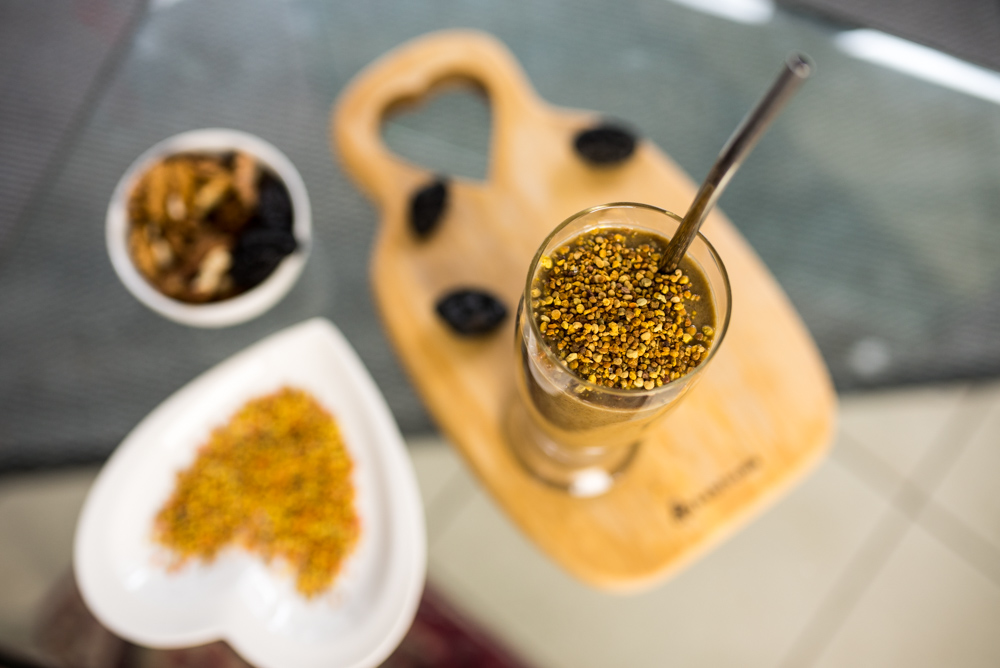 How do we use pollen when manufacturing our products?
Fresh pollen – pollen balls, collected immediately after the bees have returned to the hive. But we also offer two other types of pollen:
Perga pollen has already been processed by the bees and is thus more digestible. This pollen is more difficult to obtain and therefore is more expensive. There are some limitations: Perga pollen should not be used during the first 3 months of pregnancy and by people with renal disease or in cancer treatment.
And our delicious honey contains about 5 % of pollen.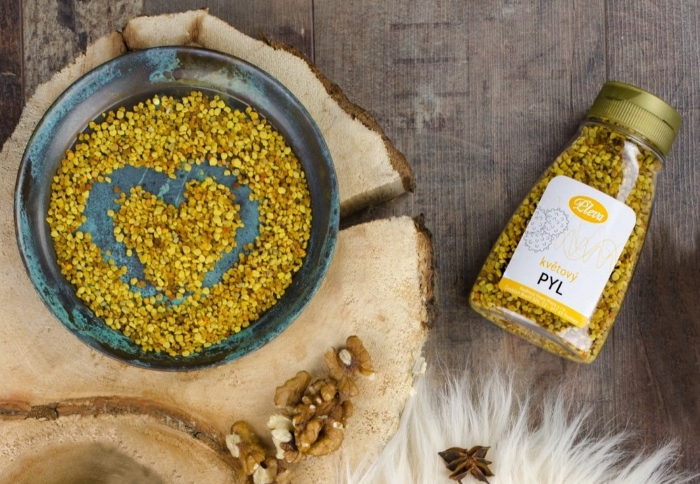 Directions for use
Fermented pollen is more palatable: mix about 40 ml of boiled water with 25 g of honey and add 100 g pollen. Mix well, pour into jars and let stand for three days at room temperature. Do not cover the jars.

Country of origin: Czechia, Slovakia
Natural ingredients
This product is completely natural and contains only natural substances. They come from renewable sources and have been produced very carefully. More information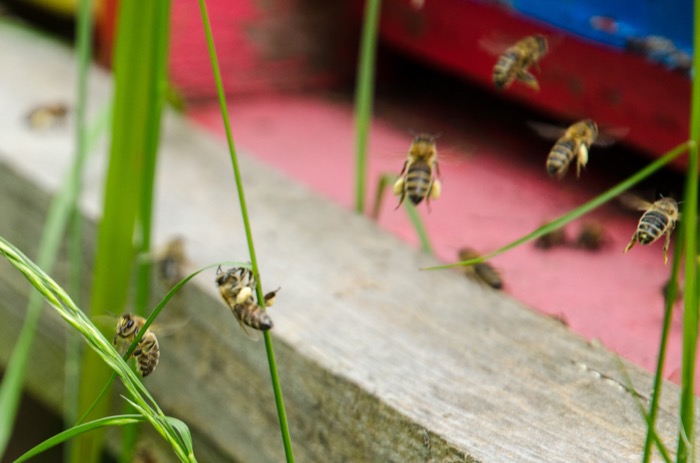 How much time does a bee need...
...to collect two pollen balls?
A bee has to fly out 4–6 times a day to collect two pollen balls in a twenty to eighty minutes period. The two pollen balls weigh between 8 and 25 mg and contain the unbelievable amount of 3–4 millions pollen grains. One pollen cell contains 0,3 g of pollen and is sufficient for the rearing of two young bees. During the spring, a bee colony consumes about 5–6 kg of pollen.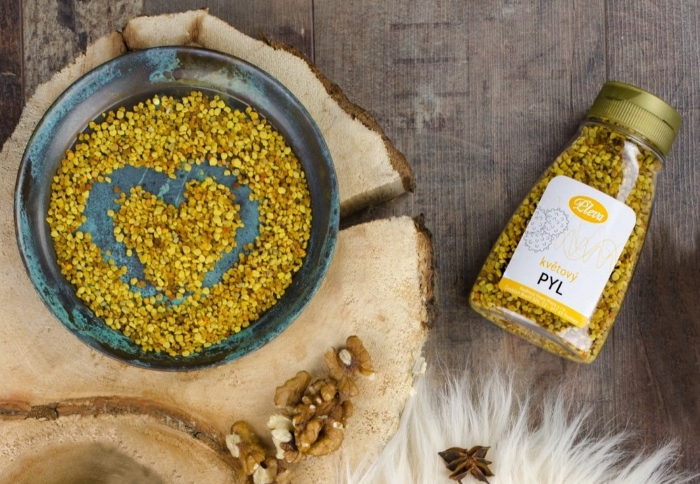 Directions for use
Fermented pollen is more palatable: mix about 40 ml of boiled water with 25 g of honey and add 100 g pollen. Mix well, pour into jars and let stand for three days at room temperature. Do not cover the jars.

Country of origin: Czechia, Slovakia
Natural ingredients
This product is completely natural and contains only natural substances. They come from renewable sources and have been produced very carefully. More information


Discussion