Propolis soap with cinnamon
• Contains valuable ingredients
• With effective propolis
• A natural bath with Christmas fragrance
Více informací
Detailed description
A soap with a touch of nostalgia
"Christmas is the most beautiful time of the year. Our family spends most of the time together. The children can finally relax and the grandchildren can enjoy both healthy and not so healthy pastries. The fragrance of cinnamon has always been typical for Christmas. Cinnamon rolls with jam. Hot mulled wine. Cinnamon hearts. And this year we can also enjoy a cinnamon bath, using our cinnamon soap with high quality ingredients. I wish you a very merry Cinnamon Christmas!"

Hanka Plevová
founder of the family company
Spoil yourself with a luxury soap!
Our cinnamon soap with propolis contains a large amount of rare ingredients, that not only cleanse your skin, but put you in a good mood as well. Our festive cinnamon soap was made of several oils: olive oil, coconut oil and castor oil. However, it also contains ingredients which are not typical for a soap: shea butter and cocoa butter, that make the skin pleasantly smooth and supple.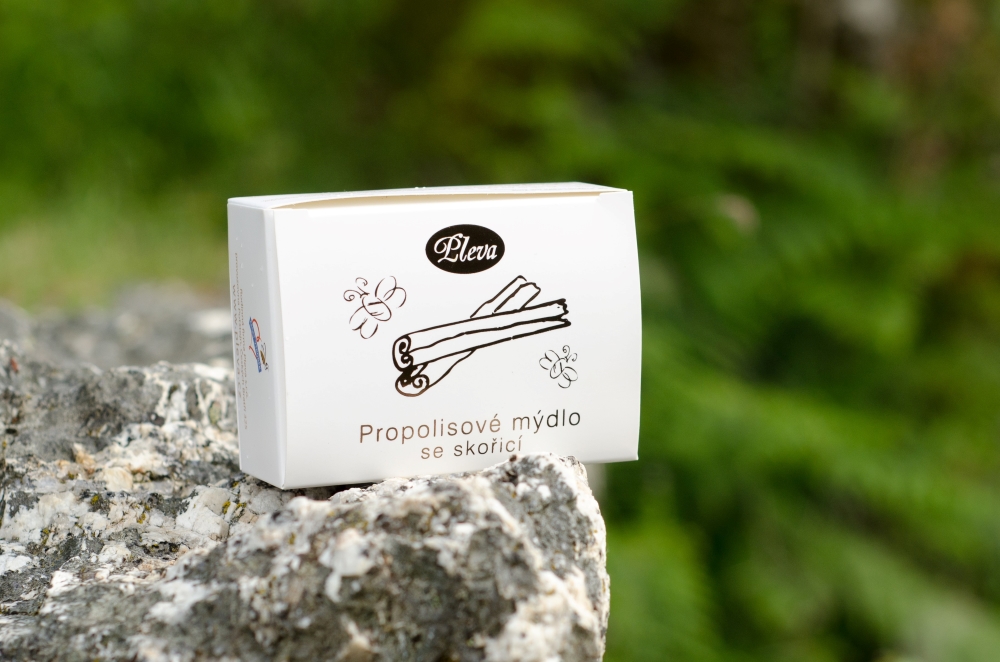 Our cinnamon soap contains a large amount of propolis and fragrant bee wax, too. Even cinnamon essential oil has been added. Our cinnamon soap with propolis consists of many high-quality ingredients and will significantly improve your mood the whole day.
Christmas fragrance
It is said that fragrances stay in our minds for a long time. The fragrance of Christmas is unforgettable. Freshly baked vanilla rolls still cool on the baking tray. Hot mulled wine with cloves, cinnamon and lemon warms your hands. In our family, we like to bake cinnamon stars with jam and cinnamon hearts. And cinnamon, an inseparable part of the traditional Christmas fragrances and Christmas tastes, inspired us to make our cinnamon soap.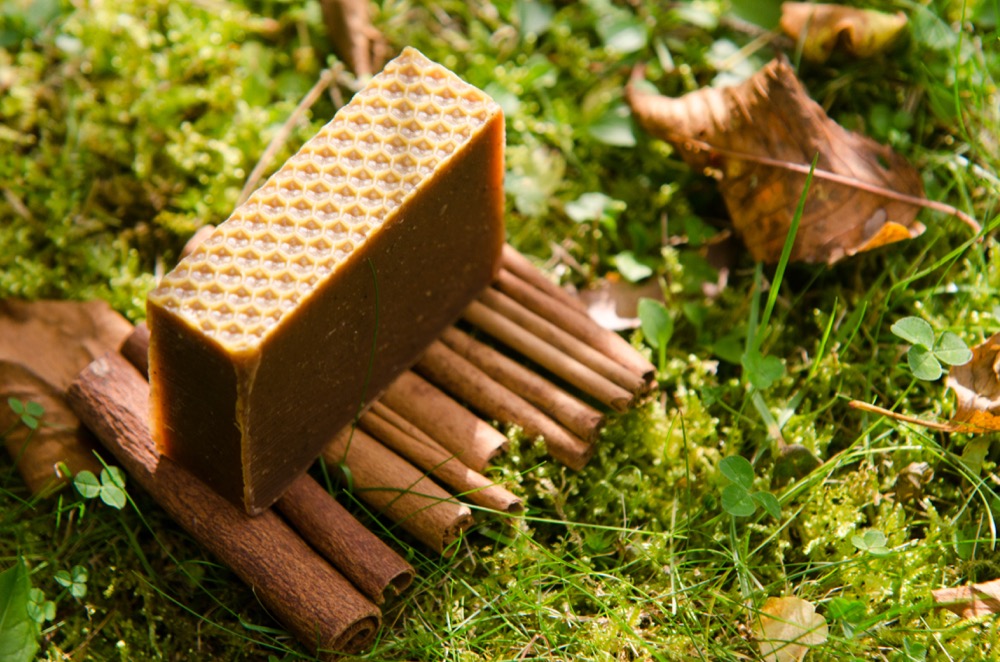 Cinnamon soap with propolis is ideal for Christmas. Take a bath! You will experience beautiful moments when time passes more slowly and you finally have a few minutes for yourself. Stressful thoughts disappear from your head and you can forget your problems and difficulties with a smile. You will gather new strength, relax and do nothing for a while, just nothing. Make a break and experience the necessary relaxing moments. They are even more beautiful with a fragrance of cinnamon.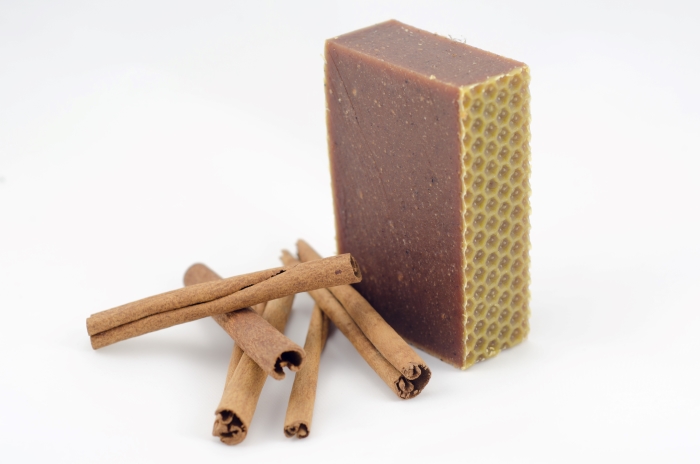 Directions for use
The cinnamon soap is ideal for regular use. You can wash your hands with it or use it in relaxing bath.
Natural ingredients
This product is completely natural and contains only natural substances. They come from renewable sources and have been produced very carefully. More information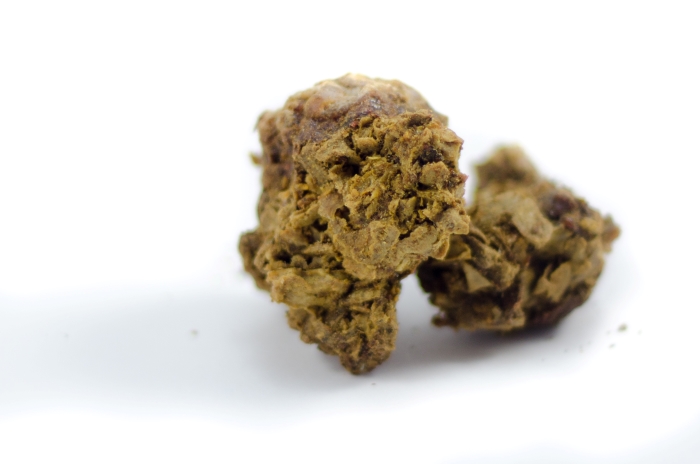 Propolis
Propolis is a wonderful gift of nature. The bees use it to protect the hive against viruses, bacilli and other infections. Propolis combats effectively bacteria and fungi infections, but has also a healing effect. Propolis contains 10 % of essential oils that provide the cream with a wonderful fragrance.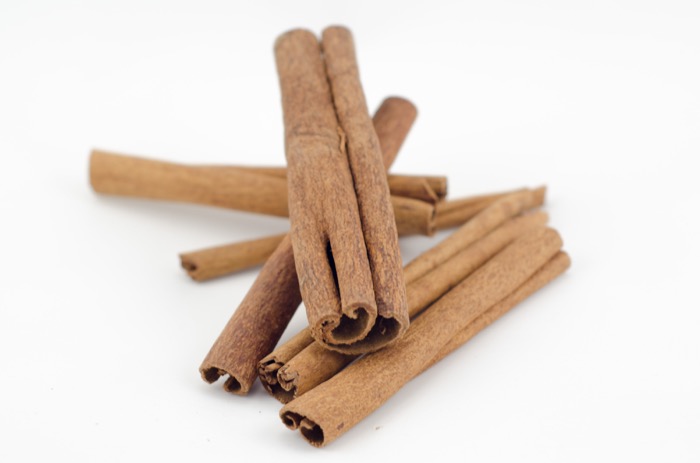 The aromatic bark of the cinnamon tree
The cinnamon tree and its bark were first mentioned in China about 4000 years BC. The aromatic components were already known to the Egyptians and Greeks, though. But they did not yet know everything about the aromatic bark, so the origin of cinnamon was considered a mystery.
Aristotle, for example, thought that cinnamon had been brought by birds from a distant land and then hidden in their nests. The valuable spice had been later collected and sold by Arabs. It was Alexander the Great who discovered the truth – he learned everything about the cinnamon tree during his trip to India. Aristotle was partly right – cinnamon was an expensive and very valuable commodity and therefore many people often fought very hard for its possession. When cinnamon was brought to Europe in the fifteenth century, it was still a very unusual spice, which was considered a luxury commodity even a century later.
Ingredients
Aqua, Sodium Olivate, Sodium Cocoate, Sodium Shea Butterate, Theobroma Cacao Seed Butter, Ricinus Communius Seed Oil, Linum Usitatissimum Seed Oil, Cinnamomum Cassia Leaf Oil, Cinnamal, Propanediol, Propolis Extract, Cera Alba, Rosmarinus Officinalis Leaf Extract, Helianthus Annuus Seed Oil, Cinnamomum Zeylanicum Bark Powder, Coumarin, Eugenol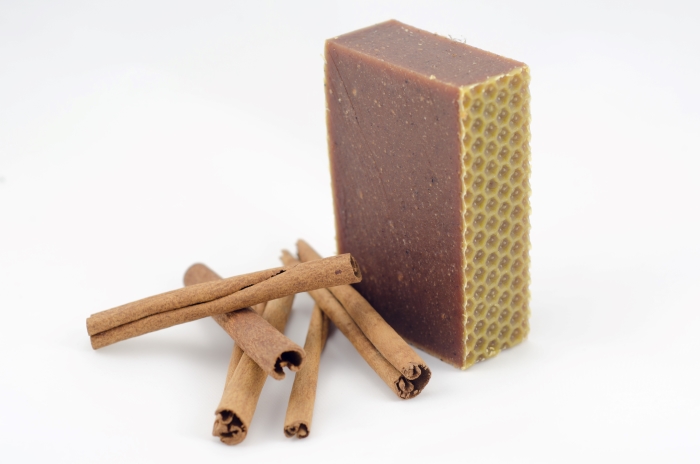 Directions for use
The cinnamon soap is ideal for regular use. You can wash your hands with it or use it in relaxing bath.
Natural ingredients
This product is completely natural and contains only natural substances. They come from renewable sources and have been produced very carefully. More information


Discussion