Shower shampoo with honey for men
• pleasant honey scent, particularly suitable for men
• cleanses well and makes the skin supple
• body and hair care
Více informací
Detailed description
For athletes and workhorses
"Relaxes and regenerates muscles after work or sport. For refreshment and stimulation in the morning as well as for rest and relaxation before sleep. A pleasant shower or a relaxing bath is known to have a positive effect on both the senses and the body. If you feel the calming water stream on your skin and in your hair, perfectly washed with our fine shower shampoo with honey, your well-being is complete and you can really enjoy it. Our shower shampoo with honey for men has a pleasant fragrance and is very popular not only with men, but also with their partners."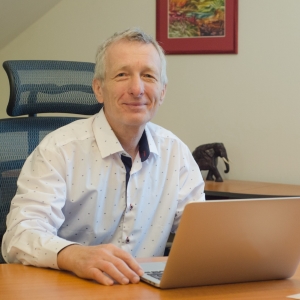 Milan Pleva
founder of the family company
A stimulating shower for men
Our muscles can easily become exhausted and weak after a demanding day's work or an exceptional athletic performance. Allow them them to relax and stimulate them in the shower. Our shower shampoo with honey cares for the body, washes it carefully and provides the skin with a pleasantly fresh fragrance, which is particularly popular with men. The shower shampoo with honey is very effective, at the same time gentle and does not irritate sensitive skin.

The composition of the shampoo is suitable for washing the entire body, both for hair shampooing and for the body. This shampoo ensures complete hair care, it is not necessary to use other cosmetic hair products. The shower shampoo with honey for men is well suited for daily care. You can of course also use special shampoos, e.g. our Shampoo with propolis against dandruff.
Five reasons why men value this shampoo:
subtle fragrance
relaxes the muscles
stimulates the organism
makes the skin supple and cleanses it
suitable for both body and hair care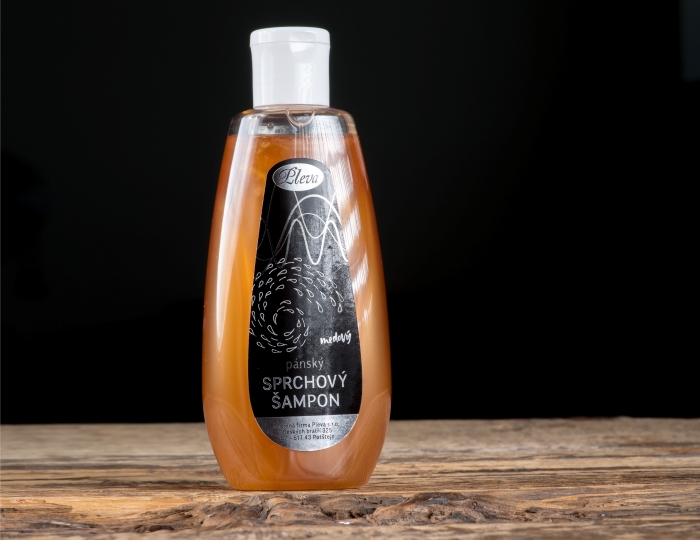 Directions for use
Use as any shower and hair shampoo for body care. Can also be used on sensitive skin.
A Czech product
The family business Pleva is an exclusively Czech company without foreign capital participation. The cosmetics is produced only in the Czech Republic. Neither our cosmetics nor the raw materials we use are being tested on animals. More information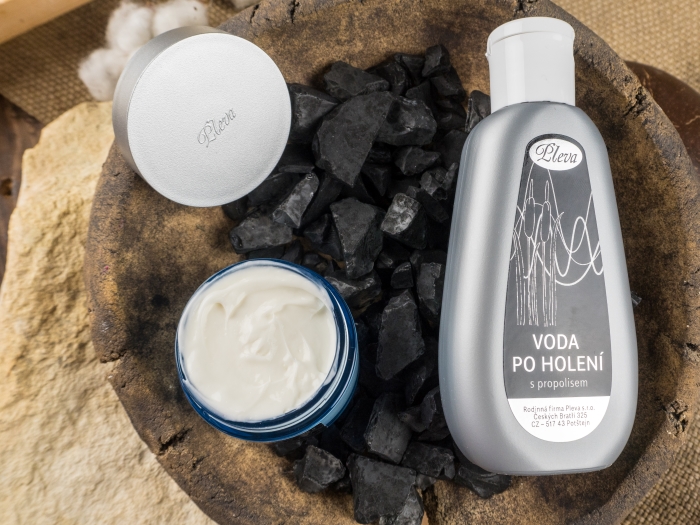 Care after shaving
In addition to a tried-and-tested shower shampoo, every man's cosmetic equipment should include an aftershave. You will find our Aftershave with propolis in our offer. Our customers really appreciate that it has a disinfecting and healing effect, soothes irritated skin very quickly after shaving and has a subtle fragrance of propolis.
If you want to pamper your skin even more or if you suffer from dry skin, try a good skin cream. Our Propolis skin cream for men was specially developed for men. It is a moisturizing day cream that protects against UV radiation and in bad weather. It soothes and renews the skin after shaving, absorbs into the skin very quickly and does not leave a greasy feeling.
Ingredients
Aqua, Sodium Laureth Sulfate, Lauramidopropyl Betaine, Sodium Chloride, Caprylyl/Capryl Glucoside, Mel, Cocamidopropyl Betaine, Glyceryl Laurate, Glycol Distearate, Steareth-4, Glycerin, Maltodextrin, Sodium Benzoate, Ethylhexylglycerin, Phenoxyethanol, Citric Acid , Parfum, Caramel, CI 15985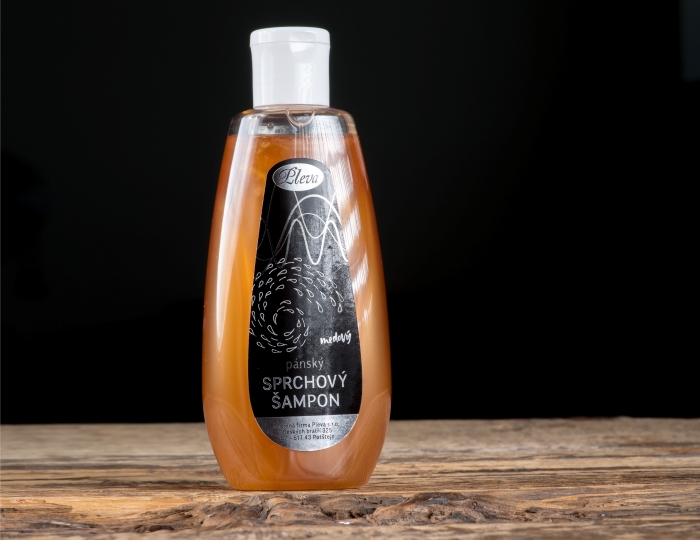 Directions for use
Use as any shower and hair shampoo for body care. Can also be used on sensitive skin.
A Czech product
The family business Pleva is an exclusively Czech company without foreign capital participation. The cosmetics is produced only in the Czech Republic. Neither our cosmetics nor the raw materials we use are being tested on animals. More information

Discussion