Skin milk with royal jelly
• regenerates the cells
• reduces wrinkles, smoothes the skin
• contains a lot of vitamins and minerals
Více informací
Detailed description
Elixir of youth
"While a normal bee survives barely two months in a beehive, the queen bee, fed by the royal jelly, lives up to five years. You can now also enjoy and use the incredible nutritional value of royal jelly that contains a whole range of vitamins and minerals. We have concentrated all its energy in this skin lotion. Your skin will be rejuvenated and youthful. It really works."

Hanka Plevová
founder of the family company
Something really special
Royal Jelly is produced by the worker bees from their special glands and used exclusively for the diet of small larvae and the queen bee. No other bee in the community may otherwise get this special food.
Royal jelly contains a cocktail of vitamins A, C, D, E and B (thiamine, riboflavine, pyridoxine, and others), minerals (potassium, sodium, calcium, zinc and iron), as well as nucleic acids, lipids, carbohydrates and proteins. All this causes the extraordinarily rapid growth of larvae and the resilience of the queen bee. It's amazing how much the royal jelly helps bee survival.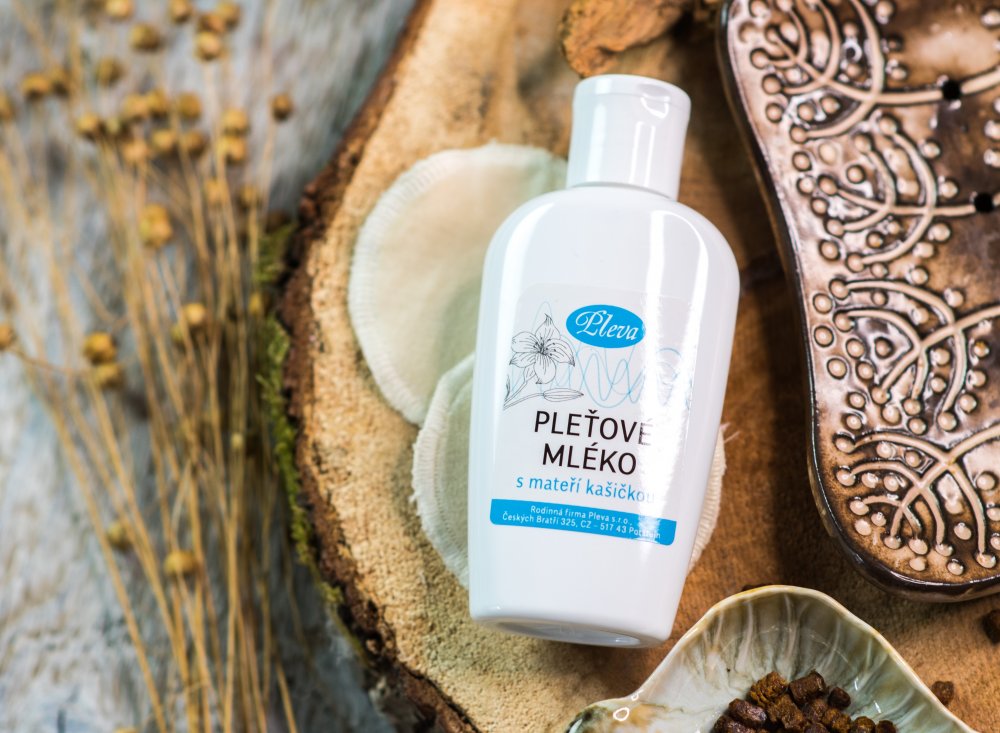 Effects in cosmetics
Royal jelly has a beneficial effect on the nourishment of our cells, delays the physiological aging and improves circulation, which contributes to a healthy appearance. Immediately after the first application, you will also notice that the skin is softer and becomes beautifully supple.
According to the book "Bee products" by Dr. Jindřich Stoklasa several scientific studies have been conducted where a smoothing of wrinkles as well as a significant acceleration of the healing of minor scars and sunburns was observed during the first five weeks. Royal jelly supported also the growth of damaged tissue. Exactly those effects come in mind when regeneration is discussed.
Excellent results are achieved when using this skin lotion on normal to dry skin. The gentle formula is also suitable for sensitive skin. If you have an oily or problematic skin, we recommend rather our Skin milk with propolis. It has antiseptic and healing properties and is ideal for skin with acne. It is very nourishing and cleans the skin gently.
Directions for use
Aqua, Caprylic/Capric Triglyceride, Glycerin, Isopropyl Myristate, Oleyl Erucate , Glyceryl Laurate, Cetearyl Olivate, Sorbitan Oleate, Royal Jelly, Lonicera Caprifolium Extract,Lonicera Japonica Flower Extract, Xanthan Gum, Lactic Acid,Parfum
A Czech product
The family business Pleva is an exclusively Czech company without foreign capital participation. The cosmetics is produced only in the Czech Republic. Neither our cosmetics nor the raw materials we use are being tested on animals. More information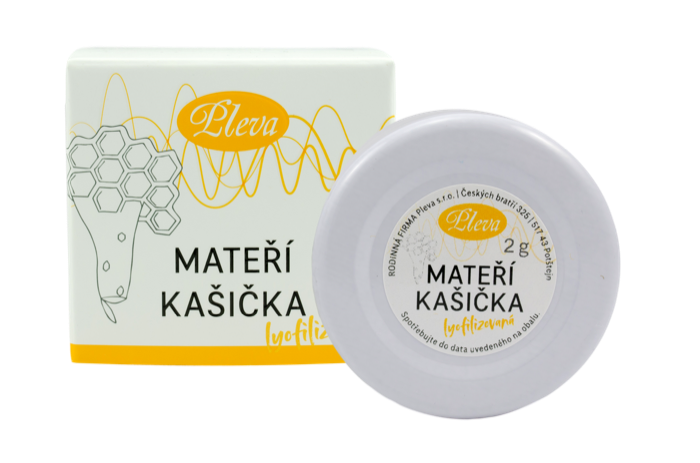 Did you know that...
Royal jelly is very beneficial for the skin? But not only that. Royal jelly can also be taken orally. It contains a balanced complex of active ingredients with beneficial effects on the human organism. It can be applied in many ways..
Ingredients
Aqua, Caprylic/Capric Triglyceride, Glycerin, Isopropyl Myristate, Oleyl Erucate , Glyceryl Laurate, Cetearyl Olivate, Sorbitan Oleate, Royal Jelly, Lonicera Caprifolium Extract,Lonicera Japonica Flower Extract, Xanthan Gum, Lactic Acid,Parfum
Directions for use
Aqua, Caprylic/Capric Triglyceride, Glycerin, Isopropyl Myristate, Oleyl Erucate , Glyceryl Laurate, Cetearyl Olivate, Sorbitan Oleate, Royal Jelly, Lonicera Caprifolium Extract,Lonicera Japonica Flower Extract, Xanthan Gum, Lactic Acid,Parfum
A Czech product
The family business Pleva is an exclusively Czech company without foreign capital participation. The cosmetics is produced only in the Czech Republic. Neither our cosmetics nor the raw materials we use are being tested on animals. More information

Discussion