Back
We are a responsible company
 Pleva company contributed to the reduction of greenhouse gas recycle waste = we can recycle in a good way.
 Pleva company in 2010 reduced emissions through the use of packaging waste,suggests that given a certificate from an authorized packaging company of EKO-KOM,which awarded it. 

By participating in the system to take back and recycling company Pleva contributed to improving the environment and reduce greenhouse gas emissions (CO2) emissions byan impressive 3,247 tons, which in practice represents a saving of 77,989 MJ of energy.For comparison, the plane on a return flight from Paris to New York produces ten tons. 


By participating in the EKO-KOM Pleva, the company contributes to saving energy, reducing greenhouse gases and of a number of negative impacts on the environment.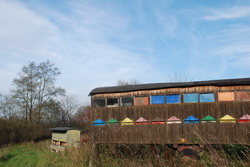 The final results also showed that total in the whole country waste sorting and recycling inthe EKO-KOM last year managed to reduce the environmental burden of 954,579 tons of CO2 and save the 23.3 billion MJ of energy. The amount of energy consumed for 260 000 households. Savings on CO2 production represents one percent of all greenhousegases in the Czech Republic for one calendar year. With separate waste so much CO2is saved, how many ten percent of cars produced in the CR during the annual operation.The study for the company EKO-KOM developed university experts. The method of LCAhas fixed structure and is conducted according to international standards.